Boston
Cancel Edit Delete Preview revert Text of the note (may include Wiki markup) Could not save your note (edit conflict or other problem).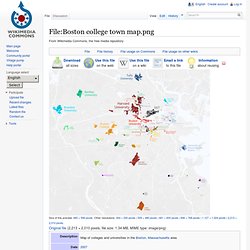 Colleges in Boston w/in 495 ring
The Boston Radio Dial: FM
OM Restaurant, Boston
The Metropolitan Club - Restaurant and Bar
Phoenix's Things to Do This Summer--off the beaten path
BU Beach WHEN THE WEATHER gets sunny and warm, everyone starts to get mighty ambitious. Suddenly people who previously knew only how to make dinner reservations are vowing to teach themselves to shuck oysters and sear tuna.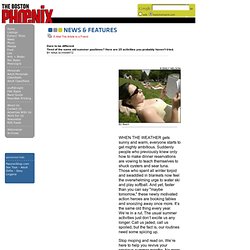 Bostonist
NETransit: Abandoned Stations, Tunnels, and Station Entrances fo
Charles River Canoe & Kayak :: Small-Boat Sales, Rentals, Tr