Self Improvement
Getting To Done: Roll Your Own Business - Lifehacker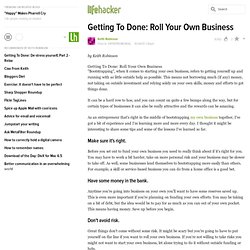 by Keith Robinson "Bootstrapping", when it comes to starting your own business, refers to getting yourself up and running with as little outside help as possible. This means not borrowing much (if any) money, not taking on outside investment and relying solely on your own skills, money and efforts to get things done.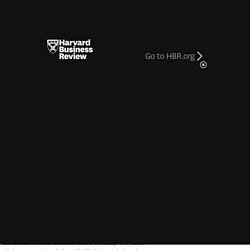 Where Will You Be in Five Years? - Amy Gallo - Best Practices
Most people have been asked that perennial, and somewhat annoying, question: "Where do you see yourself in five years?" Of course it is asked most often in a job interview, but it may also come up in a conversation at a networking event or a cocktail party. Knowing and communicating your career goals is challenging for even the most ambitious and focused person. Can you really know what job you'll be doing, or even want to be doing, in five years? What the Experts Say In today's work world, careers take numerous twists and turns and the future is often murky.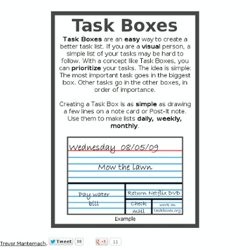 Task Boxes are an easy way to create a better task list. If you are a visual person, a simple list of your tasks may be hard to follow. With a concept like Task Boxes, you can prioritize your tasks.
Task Boxes
Throughout the month of December, The Simple Dollar is posting a daily series focusing on specific activities you can do right now to set the stage for a great 2011. Out with the old, in with the new. 10. Do a mind sweep. Hot on the heels of the ongoing discussion of Making It All Work, I'm going to suggest a good old fashioned "mind sweep" as a brilliant way to get your financial and personal house in order to finish out the year.
Mind Sweep