Premiers doutes (roman cyberpunk)
Les mots de Claire Billaud sur "Premiers Doutes" par Igor Cynober. Accueil. Smashwords - Ebooks from independent authors and publishers. Référencement de premiers doutes en librairies et ebooks stores. Premiers doutes - A book by Igor Cynober. Wobook Vos eBooks simplement. They trust us!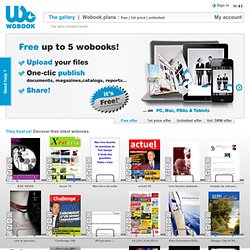 Discover their latest wobooks: Le Sommaire du BSC NEWS MAGAZINE :Mathieu Boogaerts, Albin de la Simone, Zoé Shepard,...Author : BSC NEWS MAGAZINE[116 pages] Issue 70Classified Ads Mag Kenya Issue 70Author : XpatLink[44 pages] Meu livro favoritoAventuras[4 pages] Premiers doutes | Wobook.com. Proxima Century PREMIERS DOUTES ebook gratuit SF. Premiers Doutes ebook gratuit livre électronique sci fi cyberpun. Premiers Doutes ebook gratuit livre électronique sci fi cyberpun.
Par googlesites. Films références. Tarifs de traduction moyens. PMC Language & Marketing Services Run by an Englishman with over 40 years' experience of managing marketing companies in Greece, PMC provides English and Greek language and marketing services to offer assistance to businesses in Greece with selling to English speaking markets, and to assist companies in English speaking countries with selling to Greece.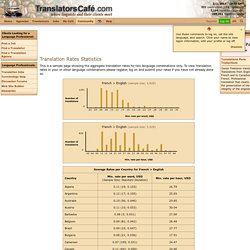 The services that PMC offers to English speaking clients include: • English to Greek translations • Greek to English translations • Editing translated texts translated from English into Greek (i.­e.­, improving the translation or improving the quality of the Greek text) • Writing Greek language brochure and website texts • Greek language website localisation.
---