DeviantArt
laresistance Dimitri Artist Belgium Current Residence: Antwerp, Belgium ( The Land of Chocolate)Favourite genre of music: everything that gives me images and good feelingsFavourite photographer: stephen shoreFavourite style of art: handmade, drawn, cut or paintedMP3 player of choice: iPodFavourite cartoon character: Ren & StimpyPersonal Quote: Enjoy the Magnificent Life Experience Interests Favorite visual artist Max Fleischer, Chris Ware, Theo Ellsworth, Brecht Evens,Jim Henson Favorite movies A LOT !
laresistance on deviantART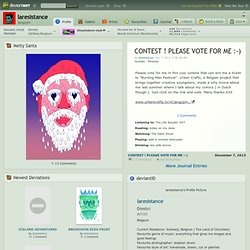 mariochavez on deviantART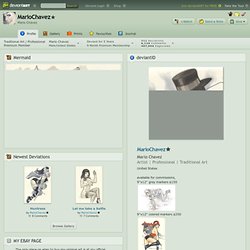 available for commissions, 9"x12" grey markers $150 9"x12" colored markers $250 11"x14" grey markers $350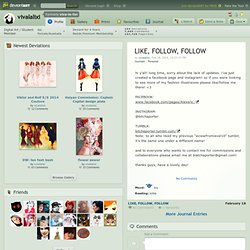 viva-la-lixi on deviantART
hi y'all! long time, sorry about the lack of updates. i've just created a facebook page and instagram! so if you were looking to see more of my fashion illustraions please like/follow me there!
Creature13 on deviantART