Pearltree - 13-Dec-2009
Learning lessons from the teachers
Twitter App Review #18 | THE CHRIS VOSS SHOW
Metblogs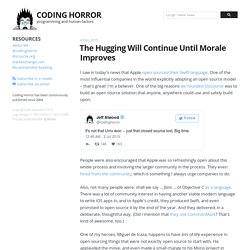 Why Ruby?
CHECK OUT THE LATEST TWITTER & SOCIAL MEDIA STATS! | THE CHRIS V
The design of the Motorola, Inc.
Motorola's SHOP4APPS Application Store UI Leaks [SCREENSHOT]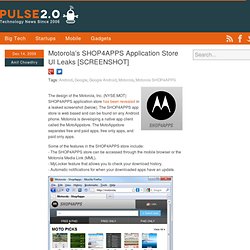 Teamwork Revolution Power System - Where no one gets left behind
sbdc | changing the world, one pixel at a time
Don't go outside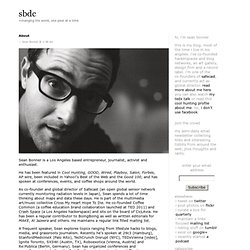 Last week Tara and I had the pleasure of grabbing lunch with Bryce Roberts while he was in town scoping things out.
About
seanbonner / FrontPage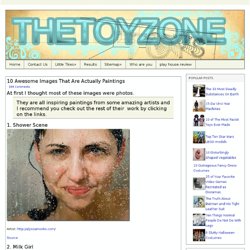 10 Awesome Images That Are Actually Paintings
At first I thought most of these images were photos.
This has to be the geekiest thing I've ever written about. I'm a geek by any standard, but even this is a bit over the edge for me.
Unlock Your Front Door Geek-Style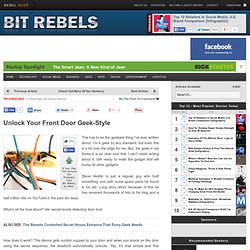 Entrepreneur Interview: Frank Morosky of Flat-D Innovations, Inc
My interview with Entrepreneur Frank Morosky of Flat-D Innovations. Mr. Morosky gives great insight into starting a successful company in a niche market. While his product may bring a few giggles, there is a serious side of people who need products like his, that suffer with issues everyday. He talks about over coming startup adversity, bootstrapping a business, becoming profitable, developing a niche product and advice to other entrepreneurs to grow their business. Flat-D Innovations, Inc.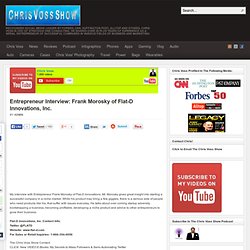 Social Media Today | 2010: Markets Will Do The Unusual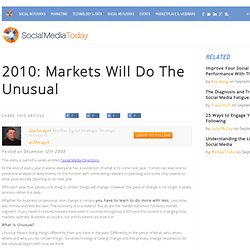 At the end of every year it seems everyone has a prediction of what is to come next year. Trends can lead one to predictive analysis of likely events on the horizon with some being relevant to planning and some only relative to what your actually planning to do next year.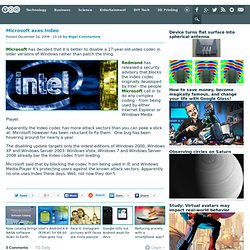 Microsoft has decided that it is better to disable a 17-year-old video codec in older versions of Windows rather than patch the thing.
Microsoft axes Indeo
Database giant Oracle said that it will continue to enhance and generally look after MySQL, making it increasingly likely the European Commission will approve its acquisition of Sun Microsystems. Oracle said it will continue improving MySQL and keep its open source license status, as well as supplying additional information for developers.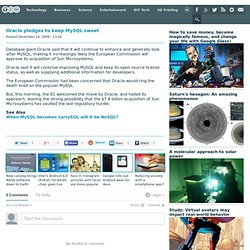 Oracle pledges to keep MySQL sweet
The ONE Blog | The faces of climate change
Dec 11th, 2009 5:15 PM UTC By David Cole As the first week of the Copenhagen climate change talks comes to a close, it's a good time to think about exactly why the negotiations matter so much to Africa.