Learn
German Vocabulary. Learn German, Vocabulary and Recite German words. German Flashcards. Learn German - German Phrasebook - Greetings. Click on the arrow to listen to the word in German Tschüss Bye - Informal Guten Abend Good Evening.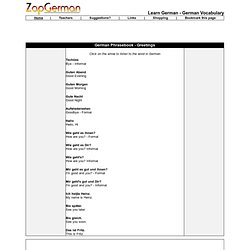 Learn German online - free online German lessons - German course for Beginners. Apartment in Vienna Budget Apartment Hotel in Vienna!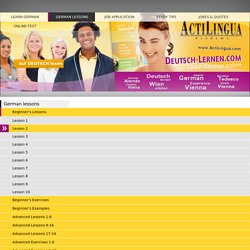 Learn German - online, simple, independently and for free! 10 tables build up an overview of basic German grammar.
---