Espanol
¡Hola! Welcome to e Learn Spanish Language, written and web-mastered by Laura K. Lawless.
Learn Spanish - e Learn Spanish Language
My Lessons This is where you create and modify your lessons, and share them with your friends. This is also where you start memorizing your words: check one or more of the lessons available using the checkboxes, select the type of game you want to play, and click "Play." You should already be logged in as a registered member to manage your lessons.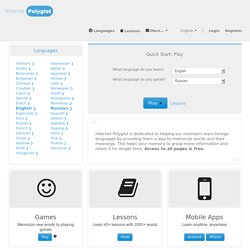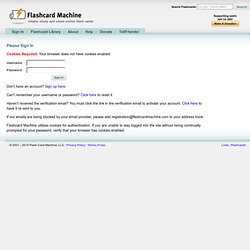 Don't have an account? Sign up here. Can't remember your username or password? Click here to reset it. Haven't received the verification email?
Spanish Language Practice / Páginas de ayuda para estudiar español(Enrique Yepes, Bowdoin)
Spanish Dictionaries There are two free Spanish-English dictionaries: our very own dictionary and one from Collins. Each has its own strengths. Combined, they are unbeatable. French and Italian Dictionaries