Crucial News
The 70′s were an awesome time. Modern film as we know it launched during the decade.
100 best films of the 70's | EatSleepLiveFilm.com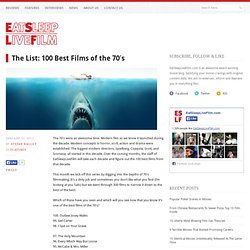 DGA Nominations Shake Up Oscars With Fincher Nom, Spielberg Snub (Analysis)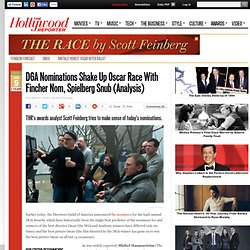 Sony Pictures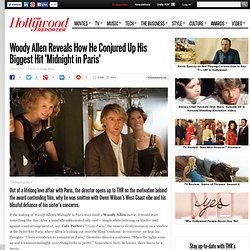 Woody Allen Reveals How He Conjured Up His Biggest Hit 'Midnight in Paris'
If the making of Woody Allen's Midnight in Paris were itself a Woody Allen movie, it would start something like this: After a tastefully understated title card -- simple white lettering on black -- and against a jazz arrangement of, say, Cole Porter's "I Love Paris," the camera slowly zooms in on a window at the Hotel Ritz Paris, where Allen is looking out over the Place Vendome.
This year the movie industry made $30 billion (1/3 in the U.S.) from box-office revenue.
Why The Movie Industry Can't Innovate and the Result is SOPA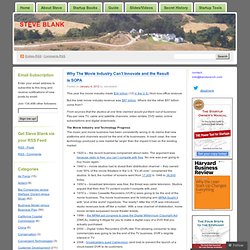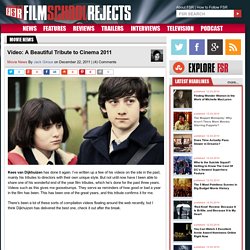 Kees van Dijkhuizen has done it again.
Video: A Beautiful Tribute to Cinema 2011