Photoshop collextion
Episode 264 | Photoshop User TV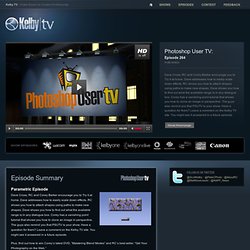 Parametric Episode Dave Cross, RC and Corey Barker encourage you to Try it at home. Dave addresses how to easily scale down effects. RC shows you how to attach shapes using paths to make new shapes. Dave shows you how to find out what the available range is in any dialogue box. Corey has a vanishing point tutorial that shows you how to clone an image in perspective.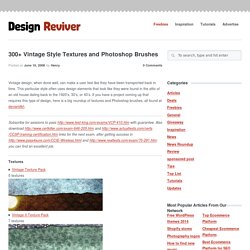 I don't know about you guys but I love December, not only does it bring loads of snow but it also brings with it… Continue Reading → Christmas is less than 10 days away and we are using every excuse to bring you holiday spirit, and Christmas cheers. Today we have… Continue Reading → Winter is upon us, bringing with it lots of snow and great excuses for sitting by the fire.
Advertisement Photoshop users are able to benefit from the vast amount of high-quality resources that are freely available to the community. Brushes get a lot of attention, but custom shapes are also extremely useful in the right situations. Finding a custom shape that has already been created can save you some time and headaches in your design, and fortunately there is a very wide variety of custom shapes available. This post highlights 80 different sets of custom shapes (over 2,500 individual shapes) in several different categories.