Career Dev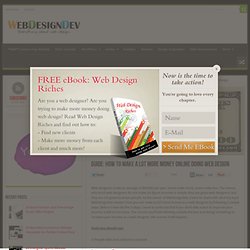 Web designers make an average of $40,000 per year.
GUIDE: How To Make A Lot More Money Online Doing Web Design
Web Design Process | Michigan Website Design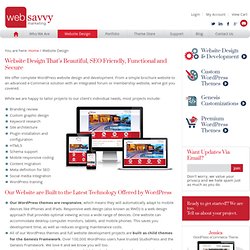 We know it is hard to compare website design quotes and compare one WordPress web design process to another. While we generally provide this detail in proposals, we thought we would go one step further and provide our website visitors with a list of to-do items included in one of our standard web design packages. Not every web designer is the same and we all have different methodologies. As such, the web design process will vary dramatically one from designer to another.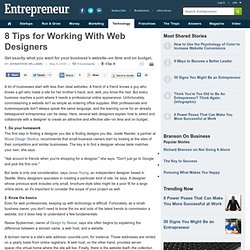 8 Tips for Working With Web Designers - designing a business website - Entrepreneur.com
Get exactly what you want for your business's website--on time and on budget. A lot of businesses start with less than ideal websites. A friend of a friend knows a guy who knows a girl who made a site for her brother's band, and, well, you know the rest. But every business reaches a point where it needs a professional online appearance. Unfortunately, commissioning a website isn't as simple as ordering office supplies.