Beuty
Hipster Hair Hairstyles at My New Hair – Free Hairstyle Gallery
Natural Hippie Hair Beautiful blonde and brunette colored hair worn out and natural. Waterfall Braid With Curls Hair inspiration, gorgeous waterfall braids with curls.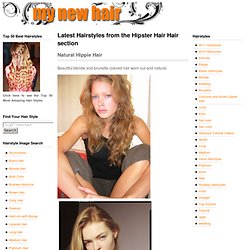 Hair has always been my "thing" but I do develop certain "shave it all off" tendencies at least once a year. So far I haven't..I do wonder how that would feel though. There are so many fantastic hair tutorials out there that even in this heat I really don't mind how long my hair is.Except when my bangs get too long and then everything turns dark. Here are some of my favorite up-do and bun hair tutorials for these hot summer months or any season really :)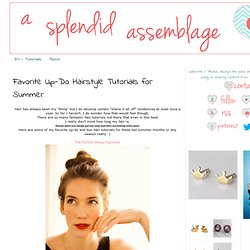 I'm one of those people who was cursed with stick straight thin hair that hates to curl. I used to do the traditional "braid your hair before bed" and rag curling tricks to get nice beachy waves, but they never ended up turning out right the next day. I didn't like the fact that the process took a whole night, and I had no way of knowing what my hair was going to look like when I pulled the braids/rags out. Do you know how nerve-wracking that is, especially if you have an event to go to (*cough* my brother's wedding)? Would the curls be too tight?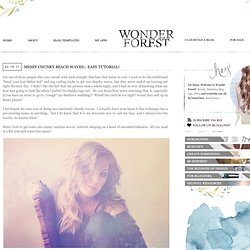 pinspire
(Coat by French Connection) After this post, I got a few requests for a "messy bun" hair tutorial! My boyfriend laughed when I told him that I needed help photographing it.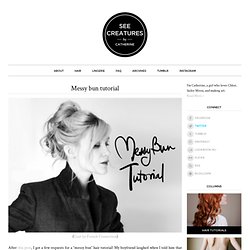 We love a good DIY, and we particularly love a DIY that includes flowers. Saw one of these floral ribbons at a retail store the other day. It was way too overpriced for my liking so of course we decided to create a version you can make yourself for about $2. It's a simple thin ribbon with flowers and a bobby pin attached– not rocket science, but sometimes simple is just prettier.