ART
Carême Pastry, Barossa Valley. Giuseppe Arcimboldo - The complete works. Artist Turns Everyday Sayings Into Clever Pun Illustrations. Nabhan Abdullatif is a professional Oman-based graphic designer and illustrator who specializes in conceptual illustration and vector art.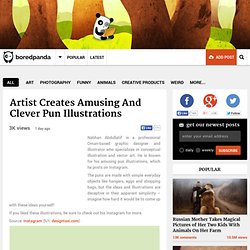 He is known for his amusing pun illustrations, which he posts on Instagram. The puns are made with simple everyday objects like hangers, eggs and shopping bags, but the ideas and illustrations are deceptive in their apparent simplicity – imagine how hard it would be to come up with these ideas yourself! If you liked these illustrations, be sure to check out his Instagram for more. Adorably Awkward Greeting Cards By Emily McDowell. We've all probably found ourselves, at one point or another, standing in front of a wall of greeting cards and finding that none of them are capable of expressing your actual feelings in simple sentences.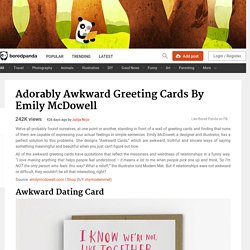 Emily McDowell, a designer and illustrator, has a perfect solution to this problems. She designs "Awkward Cards," which are awkward, truthful and sincere ways of saying something meaningful and beautiful when you just can't figure out how. It May Seem Completely Mad, But I Paint Bumps! I paint bumps!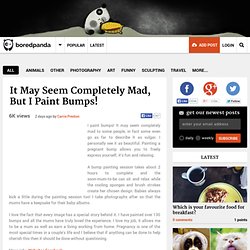 It may seem completely mad to some people, in fact some even go as far to describe it as vulgar. I personally see it as beautiful. Illusions of the Body — Gracie Hagen. This series was made to tackle the supposed norms of what we think our bodies are supposed to look like.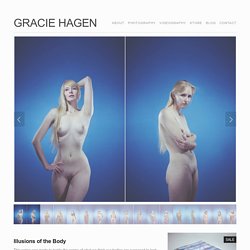 Most of us realize that the media displays only the prettiest photos of people, yet we compare ourselves to those images. We never get to see those photos juxtaposed against a picture of that same person looking unflattering. Luciacantuartigas.tumblr.com/page/5. DESIREE CASONI. CABIN MODE.
Secuencia de fotos de Faraona Galáctica. Information | Yayoi Kusama. Starry Night (interactive animation) Inspire Me Now. Ignacio Torres. Comme d'hab je devais en finir avec les gif, mais bon on se refait pas.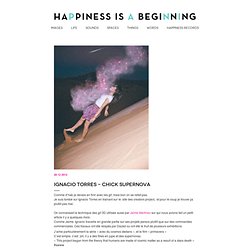 Je suis tombé sur Ignacio Torres en trainant sur le site des creators project, et pour le coup je trouve ça plutôt pas mal. On connaissait la technique des gif 3D utilisée aussi par Jaime Martinez sur qui nous avions fait un petit article il y a quelques mois. Comme Jaime, Ignacio travaille en grande partie sur ses projets persos plutôt que sur des commandes commerciales. Ces travaux ont été relayés par Dazed ou ont été le fruit de plusieurs exhibitions. J'aime particulièrement la série « avec du cosmos dedans », et le film « primavera » C'est simple, c'est joli, il y a des filles en jupe et des supernovas. « This project began from the theory that humans are made of cosmic matter as a result of a stars death » #awww.
The selby. Soft Sculptures Made From Drinking Straws. From a distance it's very hard to tell what these soft looking sculptures are actually made of… only when you step close do you realize the large pink and white walls are actually made of thousands of drinking straws.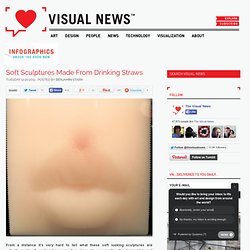 Created by Korean artist Sang Sik Hong, each piece uses thousands of the commonly disposed items to create huge hands, lips and eyes emerging from flat walls. His works, represented by Patrajdas Contemporary Art in Philadelphia, contrast the delicate nature of his strange medium with his choice to represent subjects of sex and power with them. He says: "Although every one desires power, only a few of people can have it. Power is the symbol of strength and the object for one's wish since it accompanies many interests.
One man, 100,000 toothpicks, and 35 years: An incredible kinetic sculpture... - StumbleUpon. Thirty five years ago I had yet to be born, but artist Scott Weaver had already begun work on this insanely complex kinetic sculpture, Rolling through the Bay, that he continues to modify and expand even today.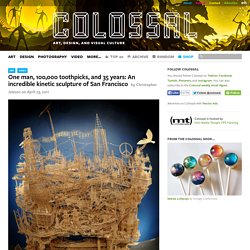 The elaborate sculpture is comprised of multiple "tours" that move pingpong balls through neighborhoods, historical locations, and iconic symbols of San Francisco, all recreated with a little glue, some toothpicks, and an incredible amount of ingenuity. He admits in the video that there are several toothpick sculptures even larger than his, but none has the unique kinetic components he's constructed. Via his website Weaver estimates he's spent over 3,000 hours on the project, and the toothpicks have been sourced from around the world:
Impressive handywork
Videos. Pictures. Dalton Ghetti creates amazing art on the tips of used pencils - StumbleUpon. Most of us will agree with the age-old saying that "patience is a virtue."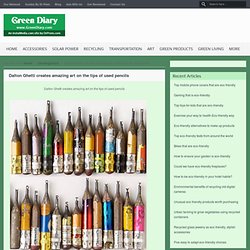 How many of you, however, would actually hang on for two years and a half to bring a piece of art into existence? Dalton Ghetti, 49, a Bridgeport artist, has spent 25 good years working with a razor blade, a sewing needle and a sculpting knife for carving his unique art on the graphite of pencil. The artist says: I don't make money from it but I would love a gallery owner in England to fly me over and put on a show. Jorge Rodríguez-Gerada | EMPTY KINGDOM You are Here, We are Everywhere.
---