Horta
Edible Flowers « Wood Ridge Homestead in the Shenandoah Valley. One of the few herbs that I grow to dry for tea is Bee Balm, Monarda didyma.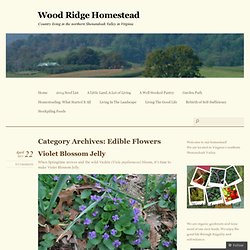 Another Bee Balm species, Monarda fistulosa, often referred to as Wild Bergamot, is very similar. These two species of Bee Balm have a long history as a medicinal plant and are now used to propagate crosses and hybrid plants. Bee Balm is a perennial herb from the Mint family and can be found growing wild. Native Americans used Bee Balm for the antiseptic qualities and the Oswego Tribe from New York made a tea known as Oswego Tea which they later shared with early American colonists. Whether grown as a species plant or as a hybrid, Bee Balm offers many qualities to the gardener. Kokopelli Seed Foundation for organic seeds. Plants For A Future : 7000 Edible, Medicinal & Useful Plants. Recommended this month New Book ** Plantes Comestibles: Le guide pour vous inspirer a choisir et cultiver des plantes comestibles hors du commun [Paperback] Edible Plants: French Translation.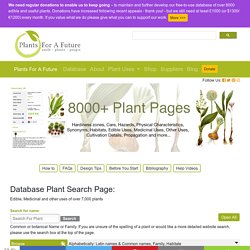 La traduction française du livre Plantes comestibles (Edible Plants) est maintenant disponible! Sociedade Portuguesa de Botânica. Glossário Botânico » Herbário da Universidade de Coimbra. Este glossário foi inicialmente publicado em Anuário da Sociedade Broteriana 38: 181-292 (1972).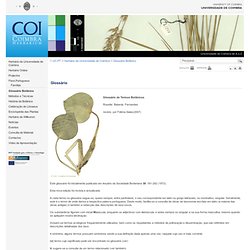 Esta nova edição foi revista e actualizada. A cada termo no glossário segue-se, quase sempre, entre parêntesis, o seu correspondente em latim ou grego latinizado, no nominativo, singular. Organic Gardening Home for Growing. Flora-On | Flora interactiva de Portugal. RHS Plant Selector.
Sementes
Técnicas. Legumes. Aromáticas.
---