AFFICHE
A Craft Of Consequences: Reader, Writer And Emotional Design Before the very first page of a book has been read, you've already analyzed it in countless ways without even noticing. The paper stock, the thickness of the binding, the aroma, the color of the type and even the texture of the cover; the very character of the book is being dissected by the hand and eye at every moment. In this brief second there is a dialogue between the reader and the object.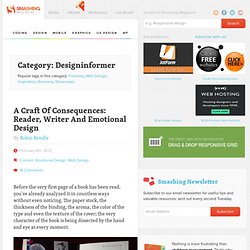 38 Inspiring Vexel Artworks & Tutorials
VectorGirl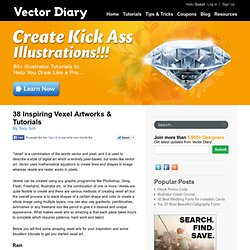 Lately I've been looking at vintage and contemporary posters, illustrations and advertisements for inspiration, in particular at the bold, complementary color palettes used during that period.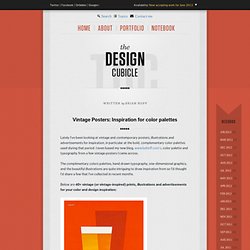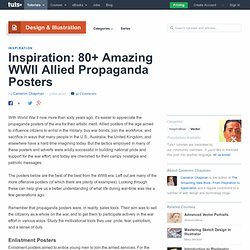 Propagande
With World War II now more than sixty years ago, it's easier to appreciate the propaganda posters of the era for their artistic merit. Allied posters of the age aimed to influence citizens to enlist in the military, buy war bonds, join the workforce, and sacrifice in ways that many people in the U.S., Australia, the United Kingdom, and elsewhere have a hard time imagining today. But the tactics employed in many of these posters and adverts were wildly successful in building national pride and support for the war effort, and today are cherished for their campy nostalgia and patriotic messages.
Sci-Fi
Science Fiction posters are quite often the most interesting – it gives designers great opportunities to experiment with things they don't usually experiment with on a day-to-day basis, such as futuristic lighting and unusual compositions.