contéudo + audiência no site
Get flash to fully experience Pearltrees
Update: 'No third party' in Berezovsky death probe David Churchill Police have found no evidence of third party involvement in the death of troubled oligarch Boris... Published: 24 March 2013 2013-03-24 18:30:36 false Chancellor a disgrace, says Scottish number two David Churchill Fury in Scotland as politicians count the true costs of swingeing cuts, and find they could be... Published: 24 March 2013 2013-03-24 20:35:38 true Skyfall finally takes best film award David Churchill Empire Awards see best film and best actor go to Skyfall, while Dame Helen Mirren gets the Empire... Published: 24 March 2013 2013-03-24 22:25:32 true Johnson undergoes 15-minute grilling at hands of Mair Peter Newlands The mayor of London was questioned closely by the Eddie Mair, the stand-in presenter on the Andrew...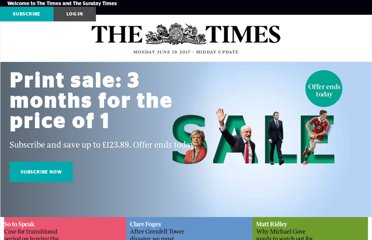 Índice de Artigos > Um bom momento para os sites de conteúdo Dailton Felipini Sites de conteúdo são sites focados em um tema ou público específico, tais como: jardinagem, economia, culinária, futebol, artes, e uma infinidade de outros assuntos de interesse. Nesses sites, o internauta encontra conhecimento, fóruns de debates, dicas úteis, além de poder interagir com outras pessoas de interesse semelhante, sempre em torno de um tema central. No início da Internet, os sites de conteúdo eram tão badalados quanto as lojas virtuais, mas com a quebra generalizada de empresas "pontocom", ocorrida em 2000, eles se tornaram as principais vítimas do descrédito em relação ao e-commerce. Agora, as mesmas condições que possibilitaram o firme crescimento das lojas virtuais sopram ventos favoráveis em direção a esse tipo de sites.
Efectuando a soma dos pontos atribuídos nos diversos parâmetros, obtém-se a pontuação total. Compare a seguir os resultados da sua avaliação com a chave e verifique em que nível se enquadra: 100-91 pontos - O site está tão bem desenhado e vai de tal maneira ao encontro das metas educacionais que só terei de fornecer algumas indicações aos alunos e deixá-los explorar livremente o site. 90-76 pontos - O site contém bom material mas um mapa/guião do site com orientações específicas ajudará os alunos a atingir os objectivos previstos. 75-61 pontos - O site contém informação com pontos de interesse, mas os alunos necessitarão de um guia mais estruturado para poderem atingir os objectivos previstos.
Essa eu não conhecia. Com apenas um link javascript é possível deixar o conteúdo de qualquer site editável. Qual-quer! Experimente: 1 – Copie o link abaixo: javascript:document.body.contentEditable='true'; document.designMode='on'; void(0) 2 – Vá até o site que você quer editar, cole o link na barra de endereços e dê um 'Enter'.. Agora tente selecionar um trecho de texto e editá-lo.