Community Edition
Kaltura Community Edition Video Management Server : Amazon Machine Images (AMIs) : Amazon Web Services
Amazon AWS | EC2 & CloudFront
This is the heart of Kaltura.org - the Open Source Video projects. Below you will find projects related to the Kaltura Platform, video application development, hosting, streaming, media management, video processing, etc.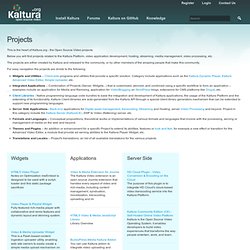 Projects
Kaltura | "Company Document" [Email about AWS]
Kaltura On the Cloud!
"New Cloud Project"
Kaltura On the Cloud! New Amazon Cloud-based Kaltura Platform Edition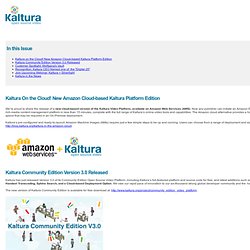 Project | Community Edition
KMC_Quick_Start_Guide__Cassiopea
Kaltura 'Cloud'/'On-Prem' | Blog
Kaltura in the Cloud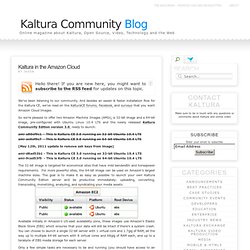 by Jason We've been listening to our community. And besides an easier & faster installation flow for the Kaltura CE, we've read on the KalturaCE forums, Facebook, and surveys that you want Amazon Cloud Images.
Kaltura, Inc.
Launch Your Own Kaltura Online Video Platform on Amazon Web Services in 15 Minutes or Less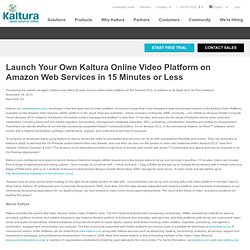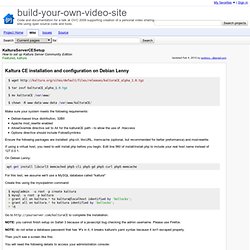 Kaltura CE installation and configuration on Debian Lenny
KalturaServerCESetup - build-your-own-video-site - How to set up Kaltura Server Community Edition - Code and documentation for a talk at OVC 2009 supporting creation of a personal video sharing site using open source code and tools. - Google Project Hosti
Getting started with Amazon EC2
I recently started using Amazon EC2:s free tier, at first only as a evaluation of the service, but now I find myself doing most of my coding work on or around it.
With 100,000 publishers worldwide who have integrated Kaltura's open source video platform, Kaltura is revolutionizing the industry by providing the first and only open source video solution stack.
AWS | Kaltura Company Profile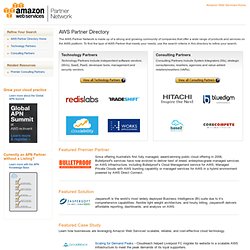 This guide is applicable for Kaltura CE version 4.0.x
CE V4.0 - Installation Guides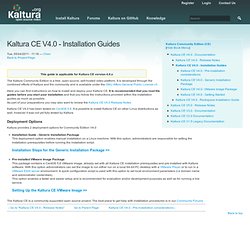 CE V3.0 - Documentation
Kaltura Community Edition Video Management Server : Amazon Machine Images (AMIs) : Amazon Web Services
KMC_Quick_Start_Guide__Cassiopea