Ad Agencies
Mimocom, Inc - NewMediaAds.tv Ad Solutions related sites. These sites are pivotal, to the development of the service Mimocom, inc is creating.
Including: Technologies, Partners, Video Resources, CMS's, Innovation, Tools, API's, Code (AS3, AS2, JSON, PHP5, PHP4, Zend Framework, .js, Python, Java, XML & More...) and Misc Development Resources. This collection of sites is incredibly complete and we would ask anyone with 'pearls' including anything we do not have in the collecting to please 'team up' within the appropriate 'pearl/category'. Please team up with us if you feel you can gain or have anything to add to our 'pearltree', we hope we can find this service mutually beneficial.
App Store Affiliate Program. SDK. Before installing the Android SDK, you must agree to the following terms and conditions.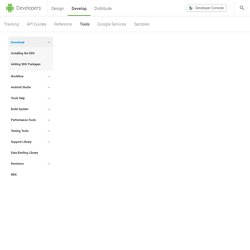 This is the Android Software Development Kit License Agreement 1. Introduction 1.1 The Android Software Development Kit (referred to in this License Agreement as the "SDK" and specifically including the Android system files, packaged APIs, and Google APIs add-ons) is licensed to you subject to the terms of this License Agreement. This License Agreement forms a legally binding contract between you and Google in relation to your use of the SDK. 1.2 "Android" means the Android software stack for devices, as made available under the Android Open Source Project, which is located at the following URL: as updated from time to time. 1.3 "Google" means Google Inc., a Delaware corporation with principal place of business at 1600 Amphitheatre Parkway, Mountain View, CA 94043, United States.
Burst Media Corporation: Representing Interest-Based Long Tail Websites. Adobe Online Marketing Suite powered by Omniture. Adap.tv | Powering Video Advertising. Google - Advertisers. Google Interactive Media Ads. Google Ads - for Agencies. Display Network. DoubleClick Studio. EVIDON - DoubleClick. DoubleClick Website: Owned By:Google In Their Own Words.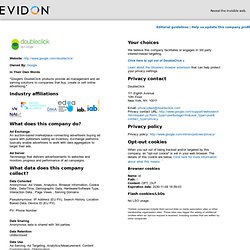 DoubleClick | AdSwerve
CJ - A Global Leader in Affiliate Marketing Programs and Online Advertising. 3rd Party Ad Solutions. YuMe Video Ad Network & Platform. Become a Super Affiliate Today! - Part 2. TRUSTed Ads, Online Behavioral Advertising Privacy. LiveRail [Flowplayer] You will receive the documentation after signing up with LiveRail - look for the form at the bottom of this page.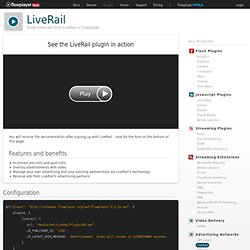 Features and benefits In-stream pre-rolls and post-rollsOverlay advertisments with videoManage your own advertising and your existing partnerships via LiveRail's technologyReceive ads from LiveRail's advertising partners Configuration About LiveRail The following is how LiveRail describes their services and products: AdMob. AdMob - Learn More About Advertising With Us.
Whether you're focused on performance advertising, or building a brand, mobile is key to reaching your audience.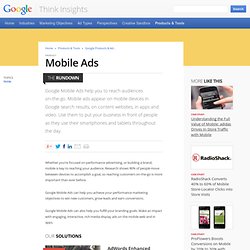 Research shows 90% of people move between devices to accomplish a goal, so reaching customers on-the-go is more important than ever before. Google Mobile Ads can help you achieve your performance marketing objectives to win new customers, grow leads and earn conversions. Google Mobile Ads can also help you fulfill your branding goals. Make an impact with engaging, interactive, rich-media display ads on the mobile web and in apps.
---