Photography
Color space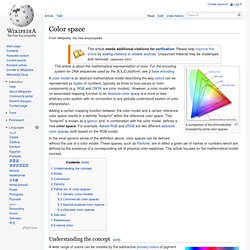 A comparison of the chromaticities enclosed by some color spaces. A color model is an abstract mathematical model describing the way colors can be represented as tuples of numbers, typically as three or four values or color components (e.g. RGB and CMYK are color models). However, a color model with no associated mapping function to an absolute color space is a more or less arbitrary color system with no connection to any globally understood system of color interpretation. Adding a certain mapping function between the color model and a certain reference color space results in a definite "footprint" within the reference color space. This "footprint" is known as a gamut, and, in combination with the color model, defines a new color space.
Coming off such an amazing year, it's a bit daunting to think about the New Year already unfolding. Being a very fortunate photographer with the lifetime self-assignment of affecting the world as a visual storyteller, each day brings its frustrations and rewards, propelling me onto the next. As one who really hates calendars and loathes clocks, containerizing life in twelve-month blocks at times seems stifling.
Scott Kelby's Photoshop Insider Blog » Photoshop & Digital Photography Techniques, Tutorials, Books, Reviews & More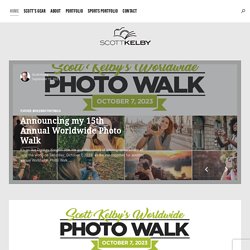 Tutorials on photoshop, how to photo shop, photoshop video tuts, download free photoshop actions, matt norris - Blog
Strobist
Welcome to Strobist. Strobist is the world's most popular resource for photographers who want how to learn to use their flashes like a pro. The site is composed of archived educational modules and supplemented with ongoing feature articles.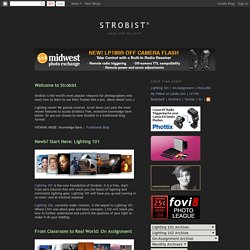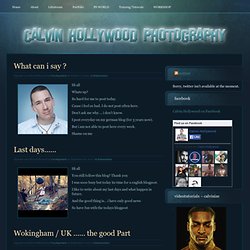 Calvin Hollywood Photography-
What can i say ? Gepostet von Calvin Hollywood in Uncategorized am October 17, 2011 | 21 Kommentare Hi all
Mick's Photography.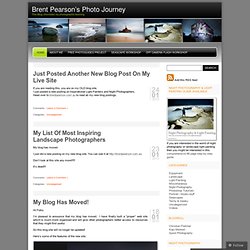 Brent Pearson's Photo Journey
Just Posted Another New Blog Post On My Live Site If you are reading this, you are on my OLD blog site. I just posted a new posting on Inspirational Light Painters and Night Photographers.