Photography
Color space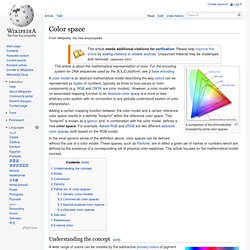 A comparison of the chromaticities enclosed by some color spaces. A color model is an abstract mathematical model describing the way colors can be represented as tuples of numbers, typically as three or four values or color components (e.g.
Tutorials on photoshop, how to photo shop, photoshop video tuts, download free photoshop actions, matt norris - Blog
Calvin Hollywood Photography-
Mick's Photography.
Brent Pearson's Photo Journey