Law School
Guide to Personal Statements
Foreword - This book is designed to teach you how to write a great personal statement. The introduction focuses on theory. The rest of this book gives this theory flesh by...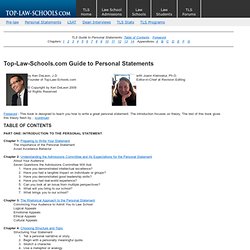 Law - How to Apply - Prospective Students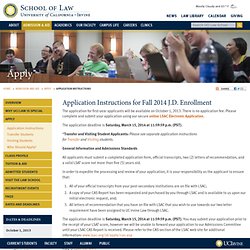 The application for first-year applicants will be available on October 1, 2013. There is no application fee. Please complete and submit your application using our secure online LSAC Electronic Application. The application deadline is Saturday, March 15, 2014 at 11:59:59 p.m. (PST). *Transfer and Visiting Student Applicants: Please see separate application instructions for Transfer and Visiting students.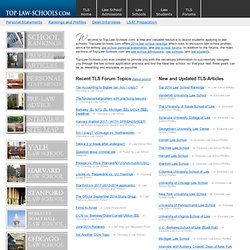 elcome to Top-Law-Schools.com, a free and valuable resource to assist students applying to law schools. Top-Law-Schools.com offers 2014 law school rankings which links to exclusive law school profiles, advice for writing law school personal statements, and law school forums. In addition to the forums, the main sections of Top-Law-Schools.com are law school admissions, law schools, and law students. Top-Law-Schools.com was created to provide you with the necessary information to successfully navigate you through the law school application process and find the ideal law school, so that your next three years can be as rewarding and enjoyable as possible.
Top Law Schools
Welcome to LSAC.org