HOW-TOs & Troubleshooting
How to Make Fertilizer from Banana Peels: 4 Steps. How to Lucid Dream. Data Recovery New Jersey | Home. How To Stop Websites from Tracking You - Technology. Almost every major website—from the behemoths like Google to Facebook to the smallest ones you visit—is tracking your clicks to "serve" you a personalized experience of the Internet.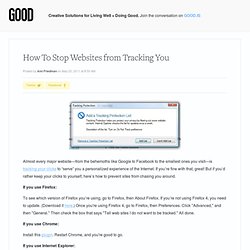 If you're fine with that, great! But if you'd rather keep your clicks to yourself, here's how to prevent sites from chasing you around. If you use Firefox: Life hack. 50 Things Everyone Should Know How To Do. Email Self-reliance is a vital key to living a healthy, productive life.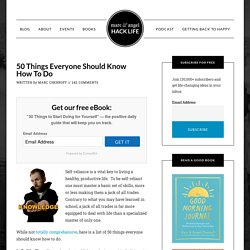 To be self-reliant one must master a basic set of skills, more or less making them a jack of all trades. Contrary to what you may have learned in school, a jack of all trades is far more equipped to deal with life than a specialized master of only one. While not totally comprehensive. Timeanddate.com.
Life Hacks: Institute of Hacking.
---