Art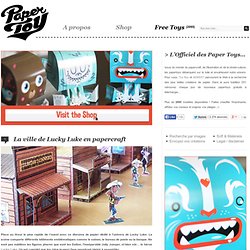 La ville de Lucky Luke en papercraft
Place au tireur le plus rapide de l'ouest avec ce diorama de papier dédié à l'univers de Lucky Luke. La scène comporte différents bâtiments emblématiques comme le saloon, le bureau de poste ou la banque. Ne sont pas oubliées les figures phares que sont les Dalton, l'inséparable Jolly Jumper, et bien sûr… le héros Lucky Luke .
designboom: blow job - gale-force wind
blow job - gale-force wind portraits by tadao cern
first image 'blow job' by tadao cern studio, 2012 all images courtesy the artist tadas černiauskas of lithuanian photography studio tadao cern has created a new collection of wind-pushed portraits entitled 'blow job'. the lighthearted series pictures various persons enduing gale-force winds funneled directly at their face. the close-range images were captured in a public photo shoot which took place during the design week of černiauskas's native vilnius, lithuania as visitors to tado cern's studio were given the opportunity to participate in this air-blown series. the artist says of the project, ' I wanted to do something very fun for myself and the visitors, just laugh and have a good time. I was surprised that there were so many laid-back people who were not afraid to look funny!
Boba Fett en papertoy (Star Wars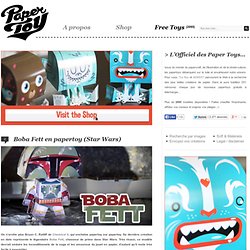 On n'arrête plus Bryan C. Ratliff de Chemical 9 , qui enchaîne papertoy sur papertoy. Sa dernière création en date représente le légendaire Boba Fett , chasseur de prime dans Star Wars.
Architectures sonores « Les Chaises Musicales » Dominique Huchet Bruno Lefebvre Hiver 2009/2010 Affiche_Théo Lefebvre Cette installation peut se réaliser dans des espaces publics ou privés, couverts ou en plein air.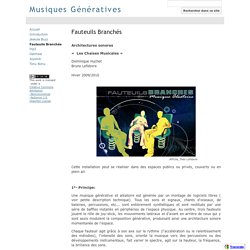 Fauteuils Branchés - Musiques Génératives
Three Cubes Colliding on Vimeo
KIKK Festival - international digital festival | 24 & 25 novembre 2011, Namur, Belgium | Créations Numérique