NewhouseSM6
Google+ Isn't Going Anywhere
The astonishing growth of companies such as Facebook and Twitter has prompted many businesses to stake their claim on the social media landscape.
The Business of Social Media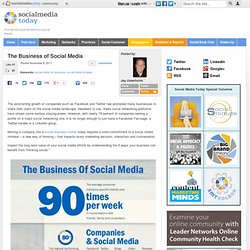 Small Biz Success Summit 2012: Online Social Media Mega Conference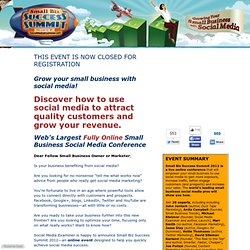 "Attend" Any or ALL of the Following Sessions At traditional conferences, groups of sessions are often held at the same time, so it's impossible to attend them all.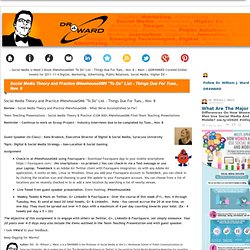 Social Media Theory and Practice #NewhouseSM6 "To Do" List - Things Due For Tues., Nov. 8 Review - Social Media Theory and Practice #NewhouseSM6 - What We've Accomplished So Far! Team Teaching Presentations - Social Media Theory & Practice (COM 600) #NewhouseSM6 Final Team Teaching Presentations
Social Media Theory and Practice #NewhouseSM6 "To Do" List - Things Due For Tues., Nov. 8
Mobile Login
Dee Cater: @rotolo at #BBSMC Thanks f
62 Percent Of Fortune 500s Have A Twitter Account [STUDY]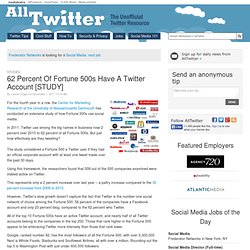 For the fourth year in a row, the Center for Marketing Research at the University of Massachusetts Dartmouth has conducted an extensive study of how Fortune 500s use social media. In 2011, Twitter use among the big names in business rose 2 percent over 2010 to 62 percent of all Fortune 500s. But just how effectively are they tweeting?
Apple Retail Stores to Offer Self-Checkout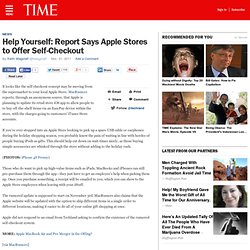 It looks like the self-checkout concept may be moving from the supermarket to your local Apple Store.
YouTube continues to push the site as a branding tool for companies from publishers to consumer product goods in the heat of budding competition from social sites, such as YouToo, which has already inked several deals with cable network operators to put viewer videos on the real tube. Hearst Magazines plans to introduce two new YouTube channels as part of an original channel initiative.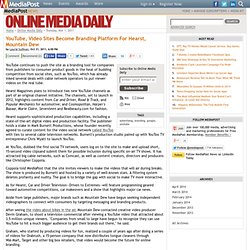 Publications YouTube, Video Sites Become Branding Platform For Hearst, Mountain Dew 11/01
The equation for on-line stores in essence is quite simple – "more traffic equals more sales"!
How Much is One Facebook Fan Worth?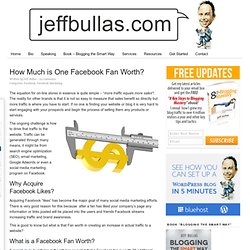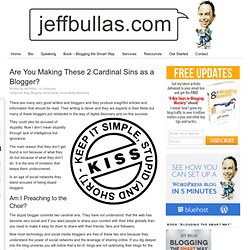 Are You Making These 2 Cardinal Sins as a Blogger?
There are many very good writers and bloggers and they produce insightful articles and information that should be read.
The Average Facebook Post Lives 22 Hours And 51 Minutes
Your first goal with each post from your business Facebook page is to be seen by fans. But every post has a limited lifespan.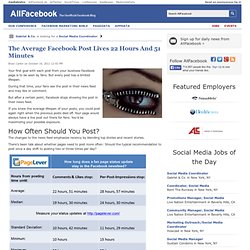 Apple may be working on a new entry-level tablet scheduled to launch early next year.
Apple To Launch 'iPad Mini' In Early 2012?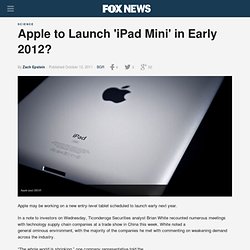 Marketing Nirvana
Cheylene Contiguglia
One of the more buzzword-y buzzwords in Silicon Valley right now is the "interest graph," which is supposed to connect people and the topics that they're interested in.
Twitter was never meant to be a social network. In fact it was created as a message service at a private podcast company just over 5 years ago. Today with over 200 million users and serving up over 1.6 billion enquiries a day, Twitter has evolved into a real time social network that spreads news, messages, links and multimedia with energy saving 140 character bursts.
How do You Use Twitter? [INFOGRAPHIC]
Woodside Bible Church - Internet Campus
9 Reasons to Switch from Facebook to Google+
When people ask "can Google+ beat Facebook?" they're misstating the question. It's not about one site versus another site.
Twitter's Mobile Audience Up 75% Year-On-Year, Beats Facebook, LinkedIn
Evolution is about winners and losers and survival of the fittest. The origin of any species, digital or flesh and blood depends on the ability to adapt to rapidly changing environments.
jeffbullas
Google today launched the first iteration of its brand Pages product for Google+. The company has some big choices to make about how it will flesh out this skeleton to challenge the Pages product Facebook has had years to work on. Still, comparing the two visions of brand presences now can give us a sense of what might be next on the product roadmap for Google+ Pages, and the opportunities Google has to exploit weaknesses stemming from Facebook's need to promote its application platform and draw advertising dollars.
How Google+ Could One-Up Facebook's Brand Pages
Is Facebook About To Make Online Video More Social?
3 Innovative Ways Non-Profits Are Leveraging Blogs
The 7 deadly sins of Facebook page design
How Do We Use Social Media In a Disaster?
How Did YouTube Kill TV
iPhone vs. Android: The Social App Activites That Set Users Apart
Twitter Embraces Its Social Role in TV
Follow tweets about recorded TV shows as if you were watching live, with Rewinder
Siri vs. Furby: When Two Worlds Collide [VIRAL VIDEO]
Disney and YouTube Sign Video Partnership
Twitter Has 100 Million Monthly Active Users, 50% Log In Every Day
In the Future, We Will All Talk to Computers
Why Startups Shouldn't Hire People With Graduate Degrees | BNET
Twitter, TV and You
Now I just have to figure out how to use these for teaching! Adidas Megalizer Sneakers make music as you dance.
Josie Fox
Chey Contiguglia Blog
Kiersten Marie Wing
Kiersten Wing (@KierstenWing) sur Twitter
Grace Johnson
Ashly Oehrl - the new social
Ashly Oehrl (@ashlyo) sur Twitter
Lynessa Williams
William J. Ward (@DR4WARD) sur Twitter
Brian Moritz
Jaclyn Slovic
Laura Miley - Tumblr
Dee Cater
Chelsea Aures (@chelseaaures) sur Twitter
Chelsea Aures
Sherri Williams (@SherriWrites) sur Twitter
Malory Toscano