Home and Hearth
Wikimedia Commons I'll never live down my bad reputation as the anti-snack mom in a certain group.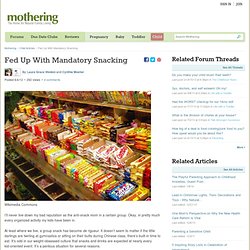 Fed Up With Mandatory Snacking « All Things Mothering
20 Homeopathic Remedies That Every Home Should Not Be Without « All Things Mothering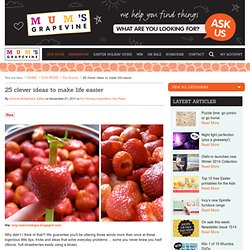 Via: amy-newnostalgia.blogspot.com Why didn't I think of that?! We guarantee you'll be uttering those words more than once at these ingenious little tips, tricks and ideas that solve everyday problems … some you never knew you had!
25 clever ideas to make life easier
KIDS - Organizational Tips - Part Two! - Blog - Merriment - A Celebration of Style and Substance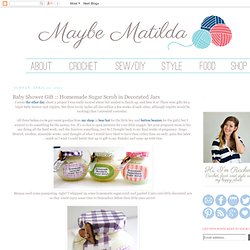 I wrote the other day about a project I was really excited about but needed to finish up, and here it is! These were gifts for a triple baby shower (not triplets, but three lovely ladies all due within a few weeks of each other, although triplets would be exciting) that I attended yesterday. All three babies-to-be got sweet goodies from my shop (a bear hat for the little boy and button beanies for the girls) but I wanted to do something for the moms, too.
Ice-cube trays serve as molds, giving the fizzies their shape. Using a flexible silicone model lets you slide the cubes out smoothly without breaking them. Show off the colors of the bath fizzies in glass jars with screw tops, the kind used for storing sugar and flour. Pack each type of fizzy in a separate jar so the scents won't meld. Write the name of the scent on a vellum tag (choose a shade that matches the fizzies), and punch a hole in the top.