Graphic_Beta
Amsterdam NOW | A Handpicked Selection of Amsterdam Finest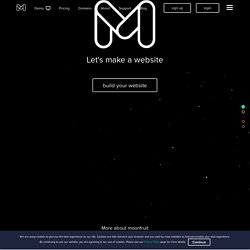 Publish once, be everywhere Your audience expects to find you everywhere, via their PCs, mobiles, tablets and social networking sites. Our new HTML5-powered website builder takes care of this for you. And all for free! Design your site on your computer and we'll make sure it looks the way it should on all platforms and devices, including iPhones, iPads and other smartphones and tablets. We even automatically optimise your site for search engines (SEO) and make it easy for you to share your content and products on social sites such as Facebook with built-in sharing features.
How Mobile Will Evolve In 2012
Copenhagen Design Week
With the theme "Think Human", Copenhagen Design Week showed the DNA in Danish design thinking; formed and founded by the Danish human tradition that descends from our constitution and our democratic society. The human tradition has for decades been the basis for Danish product design, e.g. the well-known furniture architects of the 1950's and is now a driving force for the role of the designer in a complex world. The programme demonstrated how design can contribute solving both local and global challenges – in relation to the invididual, the society and globally.
MuseoTorino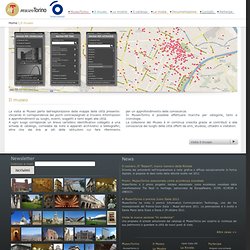 La visita al Museo parte dall'esplorazione della mappa della città presente: cliccando in corrispondenza dei punti contrassegnati si trovano informazioni e approfondimenti su luoghi, eventi, soggetti e temi legati alla città. A ogni luogo corrisponde un breve cartellino identificativo collegato a una scheda di catalogo, corredata da note e apparati archivistici e bibliografici, oltre che dai link ai siti delle istituzioni cui fare riferimento per un approfondimento delle conoscenze. In MuseoTorino è possibile effettuare ricerche per categorie, temi e cronologie. La collezione del Museo è in continua crescita grazie ai contributi e alla conoscenza dei luoghi della città offerti da enti, studiosi, cittadini e visitatori.
1,533 views La presentazione tenuta da Gian Luca Farina Perseu in occasione del Codemotion del 5 marzo 2011 a Roma - http://www.codemotion.it/ ... La presentazione tenuta da Gian Luca Farina Perseu in occasione del Codemotion del 5 marzo 2011 a Roma - http://www.codemotion.it/ Verrà presentato il progetto Museo Torino, che implementa tutte le tecnologie per Web 3.0 (Web Semantico) grazie all'uso degli standard più recenti (RDFa e Open Graph) e alla progettazione basata sulla a filosofia dei Open Data. Il motore interno è invece basato su un GraphDB, una tecnologia perfetta per gestire linked data e con una struttura flessibile e mutevole nel tempo.
Museo Torino - un esempio reale d'uso di NOSQL-GraphDB, Linked Data...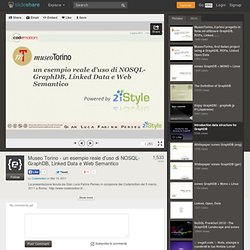 These organisations and persons in The Netherlands have been crucial to the success of the DutchDFA programme: Welcome to Dutch Design, Fashion and Architecture > DutchDFA