Research Techniques and Tools
A quick tour of the tools and techniques that I give my Level 3 students at the start of their research project.
How to Write a Great Research Paper. Study Skills. Ademic Success Programme. Want to…‌ Get higher grades?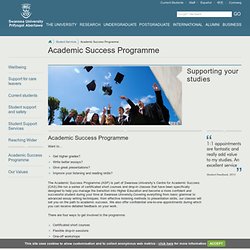 Write better essays? Give great presentations? Improve your listening and reading skills? Research Techniques and Tools.
Keeping Records. Keeping Up to date. Reflecting on Your Work. Documenting Your Work. Time Management. Backing Up. A Portable Toolbox.
---