CCK11:: Week 2
You are not logged in. [] [] [ Week 1 ] [ Outline ] [ Week 3 ] Dates: January 24 - 31, 2011 Overview Unfortunately, it's difficult to find a comprehensive introductory resource detailing structures of networks online. Many excellent articles exist...but are behind pay walls.
Week 2 - Patterns of Connectivity ~ CCK11
Martin Weller: Digital Scholarship
Start Session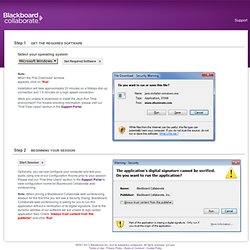 What is the learner responsibility in open education?
I gave a presentation for George Siemens last night as part of CCK11 on, you've guessed it, digital scholarship. It was a bit rambling, but generally well received. I noticed a couple of comments on Twitter along the lines of 'how does this relate to the course content?' Having done a few such sessions this isn't the first time I've seen such queries. I don't mean to dismiss these, I think they raise an interesting issue for open education. Firstly, if a student is getting a course for free do they demand the same type of QA as one they've paid for?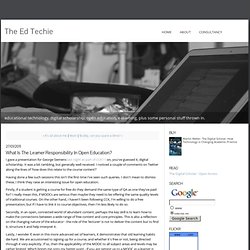 Four scholarly functions by edtechie