Pasta
Baked Ziti recipe
I'm having a hard time with the weather. It has been super nice here in LA. This means, t shirts, dresses, and shorts. I'm more of a over sized sweater, boots, and a scarf (at all times!) type of person. So switching gears is something that I don't do well.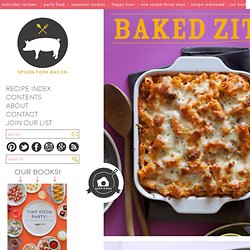 Spinach and Artichoke Baked Pasta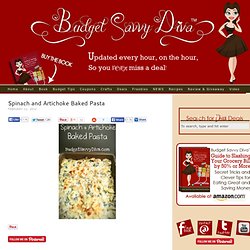 If you like this recipe then PIN IT on Pinterest Everyday at 1 pm PST/ 4 pm EST Budget Savvy Diva posts a NEW RECIPE Make sure to follow Budget Savvy Diva on Facebook Find Copy Cat Recipes HERE Find more Recipes HERE This dish is perfect for families.
Recipe for Homemade Pasta at Life
Valentine's day is less than a week away and if you are stuck on something to do with your sweetie, I've got an idea. Get in the kitchen together and make an authentic Italian dinner. And you can't get more authentic then fresh homemade pasta.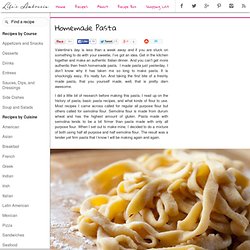 Tortellini Alfredo with Roasted Peppers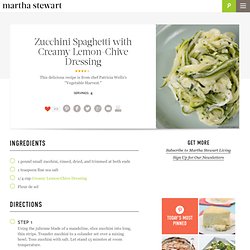 Save to your Collections Sorry for the inconvenience! Saving is temporarily unavailable as we work through a few kinks in our new recipe design (we hope you like it!). Don't worry, your collections are safe and you'll be able to save recipes again very soon. Review this Recipe
Zucchini Spaghetti with Creamy Lemon-Chive Dressing
A couple weeks ago, I had a fantastic warm asparagus salad at a nearby restaurant, one I immediately swore I'd make at home. It had segments of white and green asparagus tossed with goat cheese and a tarragon and lemony mint vinaigrette and it was piled on a bed of red endive, my favorite. It was stunning. It was delicious. Alas, this is not it. What a tease I am, right?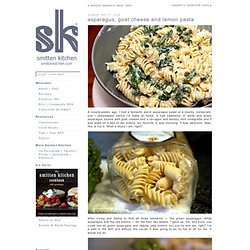 asparagus, goat cheese and lemon pasta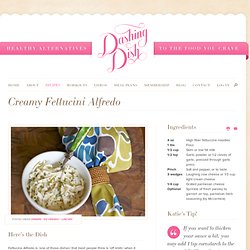 Creamy Fettucini Alfredo
Fettucine Alfredo is 'one of those dishes' that most people think is 'off limits' when it comes to eating healthy. However, through experimenting with different ingredients, I have found that even the most heavy dishes can be lightened up, without loosing their 'traditional' taste! The star of this dish is the Laughing Cow Cheese, which packs a powerful cheesy punch, for only 30 calories a wedge! Traditional Alfredo recipes generally call for heavy cream, butter, cheese, and white pasta noodles, which is why many alfredo recipes can come out to around 1,000 calories a plate! The substitutions in this recipe allow for the sauce to remain rich, cheesy, and creamy, without all of the fat and calories. Also, there are many wonderful whole grain pastas that taste wonderful, and have the added bonus of having fiber and protein to keep you satisfied!
Creamy Garlic Pasta
Spinach and Cheese Stuffed Shells
Pasta and cheese....what's not to love?? I've had several recipes for stuffed shells marked to try for a while now and finally decided I wanted to make them this weekend. When I set out to do so, however, I determined I didn't have all of the ingredients to make any of the recipes so I wound up piecing together a recipe that was based on a few that I had bookmarked. If I'd had a jar of tomato sauce on hand I probably would have used that but I didn't so I made the sauce using a recipe I really like from Cooks Illustrated which I've linked to below. One great thing about this recipe is that it freezes well. I actually haven't even tried these yet.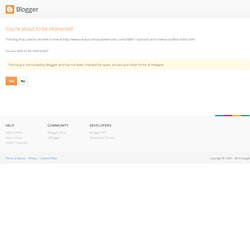 Tortelonni with Pink Sauce and Fresh Mozzarella Hearts
Wonderful Vegetarian Sweet Potato and Red Pepper Pasta
Greek Pasta with Tomatoes and White Beans Recipe
Greek Fettuccine Recipe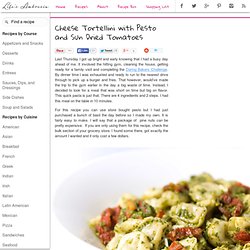 Last Thursday I got up bright and early knowing that I had a busy day ahead of me. It involved the hitting gym, cleaning the house, getting ready for a family visit and completing the Daring Bakers Challenge . By dinner time I was exhausted and ready to run to the nearest drive through to pick up a burger and fries. That however, would've made the trip to the gym earlier in the day a big waste of time. Instead, I decided to look for a meal that was short on time but big on flavor. This quick pasta is just that.
Recipe for Cheese Tortellini with Pesto and Sun Dried Tomatoes at Life
Recipe for Creamy Herb Fettuccine at Life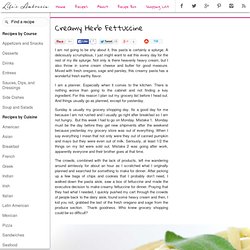 I am not going to be shy about it, this pasta is certainly a splurge. A deliciously scrumptious, I just might want to eat this every day for the rest of my life splurge. Not only is there heavenly heavy cream, but I also throw in some cream cheese and butter for good measure. Mixed with fresh oregano, sage and parsley, this creamy pasta has a wonderful fresh earthy flavor.
There is just something about a bowl of creamy Fettuccine Alfredo that makes my mouth water. In this recipe, the cream, the butter, the two cheeses and the faint hint of garlic make a wonderful sauce that perfectly coats the pasta. Now this isn't a light dish, but you need to spoil yourself every once in awhile. I even went back for seconds ;-) Creamy fettuccine Alfredo with a hint of garlic.
Recipe for Fettuccine Alfredo at Life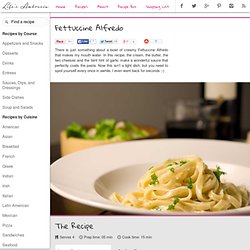 Linguine with Two-Cheese Sauce
I have a magazine problem. There, I said it. I understand that most people rip the recipes that intrigue them from their magazines, perhaps, if they're really organized, storing them in binders until they get around to making them. Then they can throw away the rest of the issue, and prevent their house from looking like mine - stacks of magazines in every corner of the living room and office, on the nightstand by the bed, and even boxed up in the basement. I just can't bring myself to toss them; what if a recipe that didn't interest me 6 months ago is suddenly exactly what I'm looking for tomorrow?
Fontina and Mascarpone Baked Pasta
If you've been reading my blog for a while, you may recall that in addition to working on this blog, I'm also an attorney. It's not a full-time gig for me; the work I do tends to be cyclical, and I mostly jump in on a temporary basis when things get busy for the firm I work with. I just started back up with them this week, and it's always a bit of an adjustment to figure out how to balance the job with the blog. I'm going to do my best to keep up with my normal posting schedule here, but if for some reason I can't and posts seem to be coming a little less frequently, you know why. As a result of my new schedule, I now get home from work almost 2 hours later than Shane does. Even if I started dinner when I walked in the door, we wouldn't be eating until close to 8 pm every night, which isn't ideal.
We've been working on clearing out our freezer for a while and, aside from a few trips for produce and other staples like milk, we haven't been grocery shopping in weeks. The good news is we're saving money and I'm seeing parts of my freezer I haven't seen in months. The bad news is that we're running low on options and dinner tonight was a challenge. Luckily, we have plenty of pasta and my basil plant is thriving so I turned to this lightened up pesto in The Best Light Recipe .