Crafts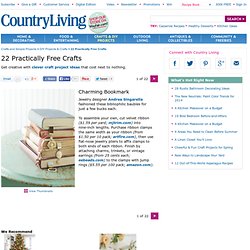 Adapted from Clare Youngs's The Perfect Handmade Bag ($19.95; Cico), this cute carryall requires little more than a pair of small wooden spatulas and two tea towels ($15 each; motherlindas.com). Cut six strips of fabric from one towel. Two, measuring 33⁄4"W x 141⁄4"L each, will serve as the decorative horizontal bands at the top of the tote and should incorporate the towel's graphics (as shown, left).
Isn't this the cutest thing?
Felt heart bookmarks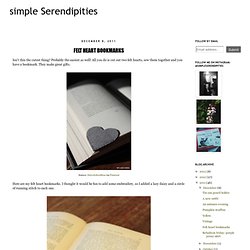 I've always said that good hair is the best accessory. It makes literally any outfit look better.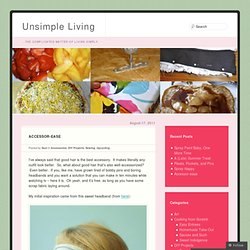 Accessor-ease | Unsimple Living
Mylar Snack Bag TUTORIAL v1.0.pdf - Google Docs