Crafts
Gifts
DIY Bags. Decor. Clothing. Home Goods. 31 Insanely Easy And Clever DIY Projects. Page 9. Cheap Craft Ideas - Inexpensive Crafts. Adapted from Clare Youngs's The Perfect Handmade Bag ($19.95; Cico), this cute carryall requires little more than a pair of small wooden spatulas and two tea towels ($15 each; motherlindas.com).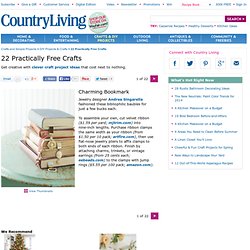 Cut six strips of fabric from one towel. Two, measuring 33⁄4"W x 141⁄4"L each, will serve as the decorative horizontal bands at the top of the tote and should incorporate the towel's graphics (as shown, left). How To Build A Fireball You Can Hold&Video - StumbleUpon. Felt heart bookmarks. Isn't this the cutest thing?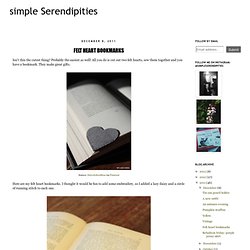 Probably the easiest as well! All you do is cut out two felt hearts, sew them together and you have a bookmark. They make great gifts. Accessor-ease | Unsimple Living. I've always said that good hair is the best accessory.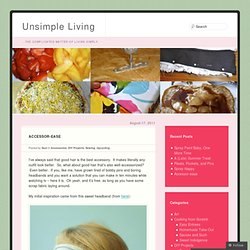 It makes literally any outfit look better. So, what about good hair that's also well-accessorized? Even better. If you, like me, have grown tired of bobby pins and boring headbands and you want a solution that you can make in ten minutes while watching tv – here it is. Oh yeah, and it's free, as long as you have some scrap fabric laying around. Mylar Snack Bag TUTORIAL v1.0.pdf.
---