Beauty
Annie's Winter Lip Balm Formula
8 Beauty Tips with Strawberries
Slather Your Lips With DIY Cocoa Lip Balm
Honey Do: Kitchen Cupboard Beauty Tips
Reduce Cellulite and Get a Tan! | The Passionate Olive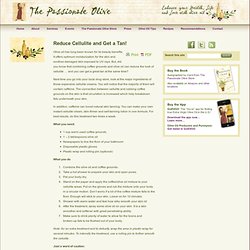 Olive oil has long been known for its beauty benefits. It offers optimum moisturization for the skin and soothes damaged skin exposed to UV rays. But, did you know that combining coffee grounds and olive oil can reduce the look of cellulite … and you can get a great tan at the same time? Next time you go into your local drug store, look at the major ingredients of those expensive cellulite creams. You will notice that the majority of them will contain caffeine. The connection between cellulite and rubbing coffee grounds on the skin is that circulation is increased which help breakdown fats underneath your skin.
Modern Alternative Mama - Blog - Green Personal Care: No 'Poo and Oil Cleansing
Image by OrganicBeautyCare Quite awhile ago, I did write about Natural Personal Care Products. But they can get expensive and many of them are not safe. Even "organic" beauty products in health food stores are filled with sodium lauryl sulfate and sodium laureth sulfate, polysorbate 80, and lots of other unsafe chemicals (did you know that?). It can be really hard to figure out exactly what is safe, and what is just a more expensive "organic" version of the same old stuff. It's much simpler to just skip the fancy organic brands and use homemade, frugal options instead!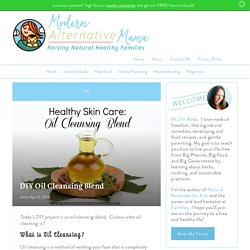 Recipe for Oil Cleansing and No Poo?