Beauty
Annie's Winter Lip Balm Formula
8 Beauty Tips with Strawberries
Slather Your Lips With DIY Cocoa Lip Balm
Honey Do: Kitchen Cupboard Beauty Tips
Reduce Cellulite and Get a Tan! | The Passionate Olive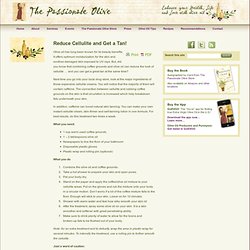 Olive oil has long been known for its beauty benefits. It offers optimum moisturization for the skin and soothes damaged skin exposed to UV rays.
Modern Alternative Mama - Blog - Green Personal Care: No 'Poo and Oil Cleansing
Image by OrganicBeautyCare Quite awhile ago, I did write about Natural Personal Care Products .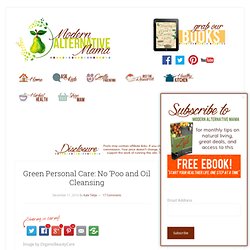 Recipe for Oil Cleansing and No Poo?
OCM should depend on your skin type. I have oily, acne prone skin, and my recipe is this: 50% castor oil and 50% grapeseed oil (although I will be trying jojoba oil next) and after I pour the amount I use in my hand, I add 5 drops of tea tree oil.