News
Any interesting news articles I read. Probably lots of Al-Jaz.
Cops With Machine Guns: How the War on Terror Has Militarized the Police - Arthur Rizer and Joseph Hartman - National. Over the past 10 years, law enforcement officials have begun to look and act more and more like soldiers.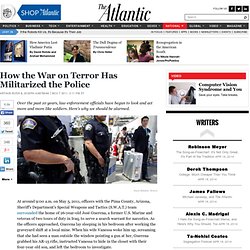 Here's why we should be alarmed. Danny Moloshok / Reuters At around 9:00 a.m. on May 5, 2011, officers with the Pima County, Arizona, Sheriff's Department's Special Weapons and Tactics (S.W.A.T.) team surrounded the home of 26-year-old José Guerena, a former U.S. Future of online news. North Korean profs to study at UBC | The Ubyssey. A new program designed to promote engagement between Canada and North Korea will be bringing six professors from North Korea to study English and economics at UBC for six months.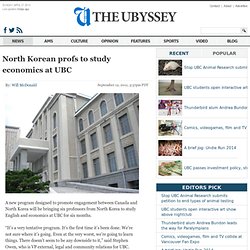 "It's a very tentative program. It's the first time it's been done. 'Leak risk after explosion at French nuclear plant' 12 September 2011Last updated at 17:42 One person was seriously injured in the explosion, reportedly suffering from burns One person has been killed and four injured, one seriously, in a blast at the Marcoule nuclear site in France.
There was no risk of a radioactive leak after the blast, caused by a fire near a furnace in the Centraco radioactive waste storage site, said officials.
---