philosophy
Get flash to fully experience Pearltrees
The Seven Social Sins , sometimes called the Seven Blunders of the World , is a list that Mohandas Karamchand Gandhi published in his weekly newspaper Young India on October 22, 1925. [ 1 ] Later, he gave this same list to his grandson Arun Gandhi , written on a piece of paper, on their final day together, shortly before his assassination. [ 2 ] The seven sins or blunders are:
Wednesday, March 30th, 2011 Buy the book: Amazon | B&N | More… Buy the list as a print from 20×200.com→ Here's what a few folks have said about it:
What Does Love Mean? See How 4-8 Year-Old Kids Describe Love When my grandmother got arthritis, she couldn't bend over and paint her toenails anymore.
These are the 100 most beautiful words in the English language, apparently. Ailurophile A cat-lover. Assemblage A gathering.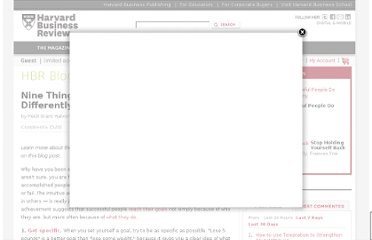 Learn more about the science of success with Heidi Grant Halvorson's HBR Single , based on this blog post.
1. Watch your thoughts; they become words.