Food
Seasoning a cast-iron skillet | The Nickel Pincher: How to Season Your Cast-Iron Skillet. We're right in the midst of prime gift-giving season.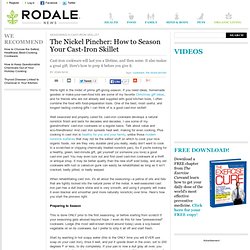 If you need ideas, homemade goodies or make-your-own-food kits are some of my favorite Christmas gift ideas, and for friends who are not already well supplied with good kitchen tools, I often combine the food with food-preparation tools. One of the best, most useful, and longest lasting cooking gifts I can think of is a good cast-iron skillet! Well seasoned and properly cared for, cast-iron cookware develops a natural nonstick finish and lasts for decades and decades. Jennifer Wang. Download a Regional Seafood Watch Card from the Monterey Bay Aquarium. Save the Oceans Make a Donation Ways to Give Donor Circles.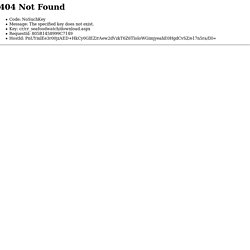 "Cook Yourself Thin" Recipe Guide. Cure colds and flu | 25 Foods That Fight Cold & Flu. 8 Foods You Should Eat Every Day. Classic Comfort Foods, Lightened Up : Recipes and Cooking.
Salads
An Oregon Cottage: How To Clean And Care For A Cast Iron Pan (Or How I Learned To Love Cast Iron) Ginas Skinny Recipes. What Do 300 Calorie Meals Look Like? Breakfast Meals English Muffin Breakfast – 394 Calories 1 whole wheat English muffin 2 pats low fat butter 1 hard boiled egg 1/2 cup of fruit 8 oz fruit juice 8 oz water Cereal – 300 Calories 1 cup of cereal 8 oz 2% milk 1 banana 1 coffee or tea.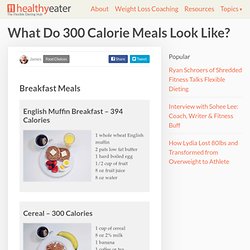 The Different Types of Pasta: What Kind is on my Plate? 10 Power Food Combos. The Oscar winning visionary filmmaker opened up during a Reddit AMA on Saturday afternoon.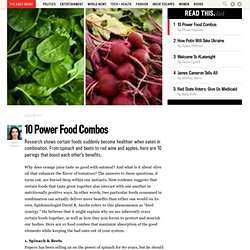 James Cameron, the acclaimed filmmaker behind sci-fi classics like Terminator, Aliens, and Terminator 2, as well as the blockbuster behemoths Titanic and Avatar, participated in a surprisingly candid Reddit AMA on Saturday afternoon. The self-proclaimed "king of the world" was online promoting Years of Living Dangerously, a 9-part documentary series about the filmmaking styles of top directors, which will premiere on Sunday, April 13 on Showtime. And Redditors, as is their wont, didn't let Cameron off easy, prodding him with questions ranging from how to find missing Malaysia Airlines flight MH370—Cameron knows how, apparently! —to his thoughts on climate change, Leonardo DiCaprio, Arnold Schwarzenegger, and more. Here's the cream of the crop.
Soups. Breakfast. Entrees. Desserts. Appetizers. My Fridge Food - Recipes you already have in your Fridge.
---