Desserts
So, after being gone all last week, this has been catch up on the house week. Mostly laundry actually. Man, who knew that a weeks worth of laundry from 5 people could be so daunting. Yikes!!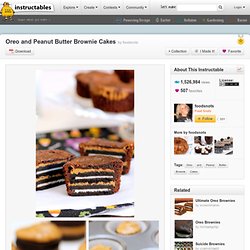 Easy Weight Loss: Cut Calories with Guilt-Free Pumpkin Pie | Prevention.com
Healthy Honey Oatmeal Cookies Recipe - Food.com - 147497
Easy Pie Recipes - Summer Pie Recipes for Beginners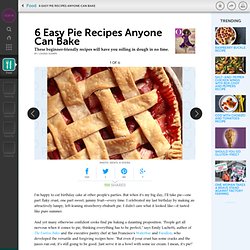 I'm happy to eat birthday cake at other people's parties. But when it's my big day, I'll take pie—one part flaky crust, one part sweet, jammy fruit—every time. I celebrated my last birthday by making an attractively lumpy, left-leaning strawberry-rhubarb pie.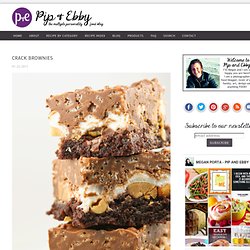 Have you ever tried crack? Yeah, me either. After eating these brownies, though, I feel like I would probably be less addicted to crack.
Me want cookie! Me want cupcake too!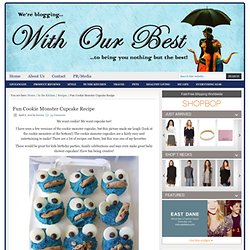 100 Sweet Treats Under 200 Calories
100 Sweet Treats Under 200 Calories
I've finally done it. After hours and hours of slaving over a hot microwave, nuking cupboards scraps and spare flour, I've finally perfected the famous Five Minute Chocolate Cake-in-a-Mug. It might seem a worthless milestone -- the attainment of college-dorm-room-late-night-sugar-craving-nirvana -- but so many years past dorm life, I still crave a little warm chocolate in a handy container. It's why Betty Crocker came out with the frozen-individual-serving-cake-in-a-tin things a few years ago. Everybody wants a piece. So when the cake-in-a-mug craze whipped across the internet last summer, I was thrilled.
Super Cool Food Blog: Five Minute Vegan Chocolate Mug Cake
Healthy Cookie Recipes and Tips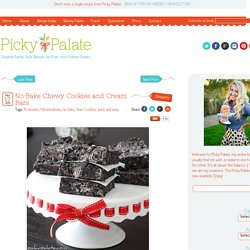 Oh how I love a treat that can be whipped up in about 15 minutes. My boys and their buddies couldn't get enough of these Chewy Oreo Bars we had as an after school snack this week. Sometimes my spontaneous recipe creations turn out to be the most fun, lol! Yes you use an entire package of Oreo Cookies, but what you get in return is a marshmallow-y Oreo treat that is worth every bite
Swirled Cheesecake Brownies
Blueberry-Peach Galettes Recipe
Chocolate-Cherry Heart Smart Cookies Recipe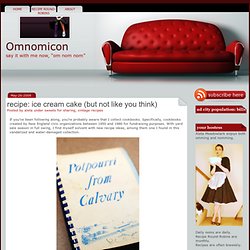 If you've been following along, you're probably aware that I collect cookbooks. Specifically, cookbooks created by New England civic organizations between 1950 and 1980 for fundraising purposes. With yard sale season in full swing, I find myself solvent with new recipe ideas, among them one I found in this vandalized and water-damaged collection. The picture on the cover somewhat suggests the architecture of Calvary Baptist Church in Easthampton, but I bought the book in Millbury and it has no date (I've never been to that Church, I just tried to do some due diligence in my googling).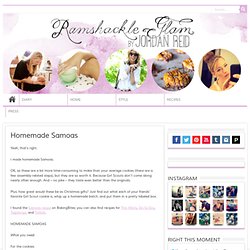 Yeah, that's right. I made homemade Samoas. OK, so these are a bit more time-consuming to make than your average cookies (there are a few assembly-related steps), but they are so worth it. Because Girl Scouts don't come along nearly often enough. And – no joke – they taste even better than the originals.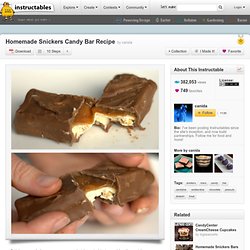 I'm giving these ingredients by both weight and volume where relevant. Weighing is much easier, but if you don't have a digital kitchen scale yet* the volume measurements will do. Ingredients: 14 oz milk chocolate (about 2 cups chips, or coarsely chopped bar) divided in half 3.5 oz (1/2 cup) butterscotch chips, divided in half 192 g (3/4 cup) creamy peanut butter, divided into 3 parts (1/4 cup, 64g each) 5.5 tablespoons butter (divided: 4 Tbsp and 1.5 Tbsp) 1 cup sugar 1/2 cup evaporated milk, divided in half 156 g (1.5 cups) marshmallow fluff 1 teaspoon vanilla 1.5 cups salted peanuts, chopped (or substitute nuts of your choice) 1 pound chewy caramels Optional: (if coating the sides of your bars) 7oz milk chocolate 1.75 oz butterscotch chips 64g creamy peanut butter Materials: one 9x13 pan waxed paper or plastic wrap microwave-safe bowl small (1 quart) pot heat-proof spatula sharp knife cutting board microwave stove *No really, you should get a kitchen scale NOW!
Homemade Snickers Candy Bar Recipe
The name says it all: a sugary, fat-laden slice of cake made almost entirely of cheese that we just can't get enough of. Go figure. This version is cut with ricotta for a light, creamy texture, and the warm blueberries lend a delicious dose of brain-boosting anthocyanins.
Ricotta Cheesecake with Blueberries