Arts and crafts > homework
Chalkboard Wall Calendar - Martha Stewart Home & Garden - StumbleUpon. Thanks to paint that dries into a chalkboard finish, your board can be whatever size you desire and placed wherever you like.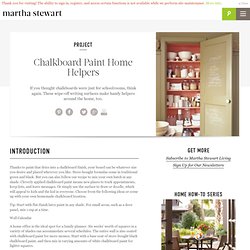 Store-bought formulas come in traditional green and black. But you can also follow our recipe to mix your own batch in any shade. DIY Glow Jars Tutorial. Posted on October 19, 2011 by Christina Aren't these glow jars sublime?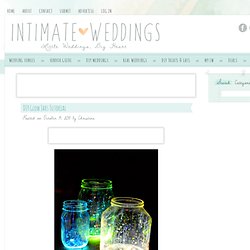 They take about two minutes to make and cost only 20 cents a piece. How's that for an enticing DIY wedding project? These would look amazing at an evening outdoor wedding. Line walkways with them, or place them on tables. Crafty / I love this-- use ANY canvas, apply stickers, decal, etc., and spray paint. Remove Decals; hang white lights behind it.
---