old t shirt ideas
Get flash to fully experience Pearltrees
Ah! Finally got back to the original idea which inspired my ruffle rose scarves. Last year about this time, while playing around with felted wool scraps, I began this blanket idea. And finished just one row. When I realized what a wonderful scarf that one row made, I kept going with the scarves (made and sold 400!)
Hello U-Create readers! I am so excited to be guest posting here today. It just so happens to be my first guest post and I'm still a little shocked that it's here at Ucreate, one of my favorite blogs! A little bit about me.. I'm from a little town called Keller, Texas.
great sayings for slide show Sunday Schoo
It was Red Ribbon week at my daughter's school this week and their first dress up day was tie dye t-shirts and wouldn't you know she didn't have anything tie dye in her closet. So we decided to do a little art project together and make something with what we had on hand. I have seen several different examples and directions for this on the internet so we took what we found from various searches and modified it just a little bit. Here's what you'll need and the steps we followed: Pre-washed white or light colored t-shirt (cotton takes color great) Rubbing Alcohol (Note: mine was 91%.
My husband came home one day with a headband he had found in a parking lot (I know... sooo sanitary ) and said "I bet you could make one of these" so I did...because I'm all for stealing awesome ideas . Difficulty: Medium Time: 30 minutes
I really love flokati rugs. I have two that are safely tucked away in my parents basement awaiting our reunion.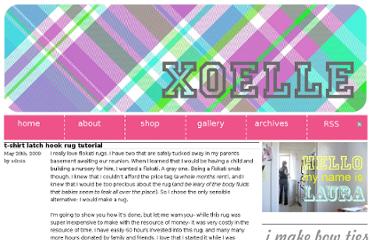 We are jujuB ! We have been fans of U Create for years. We love all the inspiration and ideas here and are so excited to join the team for a day! We are just two friends and neighbors who LOVE to craft. Okay, we don't just love to craft, we are kind of obsessed with it. We love playing with fabric, paper, lace, buttons, sewing, paint, scrapbooking, mixed media, you name it.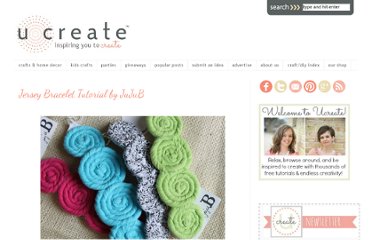 You may know that scarves are the hot accessory trend right now!