Random
List of emoticons. A simple smiley This is a list of notable and commonly used emoticons or textual portrayals of a writer's mood or facial expression in the form of icons.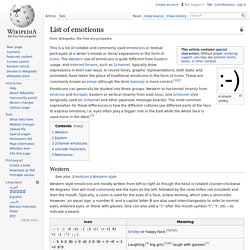 The Western use of emoticons is quite different from Eastern usage, and Internet forums, such as 2channel, typically show expressions in their own ways. S fridge 3.0. Play with my magnetic words. PARIS - panorama | © gillesvidal - photographe. 10 More Enigmas That Defy Explanation. Mysteries What is it about the bizarre and mysterious that piques our curiosity?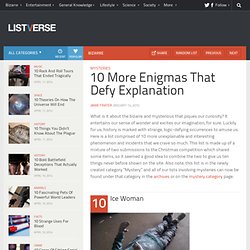 It entertains our sense of wonder and excites our imagination, for sure. Luckily for us, history is marked with strange, logic-defying occurrences to amuse us. Build a Fire Bed - Step-by-Step Guides for Offbeat DIY Projects - Popular... I love you. Hey, I have been thinking about how to tell you this for months.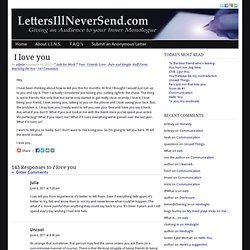 At first I thought I would just run up to you and say it. Then I actually considered just kissing you, cutting right to the chase. Bigbox_en.swf from incredibox.fr. What happened in my birth year? Tattoo Decision Making Flowchart | New Look Houston. 25 Cartoon Characters Whose Real Names You Never Knew: Pics, Videos, Links, News. Earth View. Life Lessons From the 1968 Playboy Club Bunny Manual. Synsepalum dulcificum. The berry itself has a low sugar content[7] and a mildly sweet tang.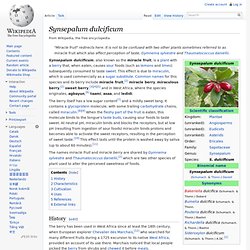 It contains a glycoprotein molecule, with some trailing carbohydrate chains, called miraculin.[8][9] When the fleshy part of the fruit is eaten, this molecule binds to the tongue's taste buds, causing sour foods to taste sweet. At neutral pH, miraculin binds and blocks the receptors, but at low pH (resulting from ingestion of sour foods) miraculin binds protons and becomes able to activate the sweet receptors, resulting in the perception of sweet taste.[10] This effect lasts until the protein is washed away by saliva (up to about 60 minutes).[11] The names miracle fruit and miracle berry are shared by Gymnema sylvestre and Thaumatococcus daniellii,[2] which are two other species of plant used to alter the perceived sweetness of foods. History[edit] White Jigsaw - Flash game. Things That Make Me Smile BIG : theBERRY - StumbleUpon.
FamilySearch.org & Free Family History and Genealogy Records. Illicit_trafficking_2000.jpg from utexas.edu. Creative Wedding Guest Books | ohamanda.com. Welcome to ohAmanda!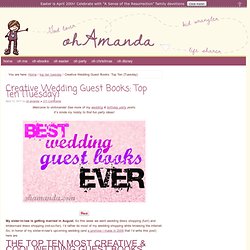 See more of my wedding & birthday party posts. It's kinda my hobby to find fun party ideas! My sister-in-law is getting married in August. So this week we went wedding dress shopping (fun!) And bridesmaid dress shopping (not-so-fun). Load Game: Symon. The Effects Of Cannabis On A Web-Based Lifestyle. Web of a spider on LSD web of a spider on mescaline web of a spider on hashish web of a spider on caffeine Just Say No: web of a drug-naïve spider see Spider Communication: Mechanisms and Ecological Significance Edited by Peter N.Witt & Jerome S.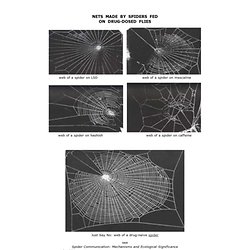 Rovner - Princeton University Press -1982. Borderline Geniuses: Pics, Videos, Links, News.
---