DC
Littérature Fantastique / BATMAN ART. Batman Univers – Infos, critiques et dossiers sur Batman et son Univers » Chronologie. Le personnage de Batman, crée par Bob Kane et Bill Finger, est apparu pour la première fois en 1939 dans le Detective Comics n°27 pour la licence DC.
Il devint vite célèbre et régulièrement présent dans de nombreuses parutions. Son univers (évolution du personnage, alliés, ennemis…) fut ainsi défini en grande partie des années 40 aux années 50, durant la période dite Golden Age (l'Age d'Or), où l'accent était surtout mis sur l'aspect enquête. The Top 10 Greatest Batman Graphic Novels | Flipkart Blog. 'Hush' artist Jim Lee's Batman Here we go, Batman graphic novels.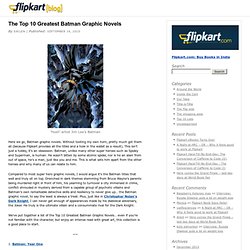 Without tooting my own horn, pretty much got them all (because Flipkart provides all the titles and a hole in the wallet as a result). 1300813197_evolution-of-the-batman-logo.gif (GIF Image, 499x300 pixels) DC Comics - The New 52: Full Preview of All 52 New Titles. Come August 31st, 2011, DC Comics will never be the same again with the controversial "DC Comics - The New 52" initiative.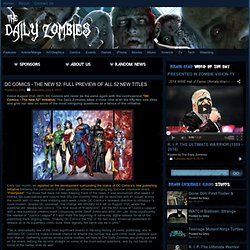 The Daily Zombies takes a close look at all the fifty-two new titles and give our take on some of the most intriguing questions as a fallout of the initiative. Early last month, we reported on the development surrounding the status of DC Comics's new publishing initiative following the conclusion of their genuinely universe-changing big Summer crossover event, "Flashpoint". DC COMICS: 30 ESSENTIAL GRAPHIC NOVELS. 10 Batman Books You Must Read. DC Comics.
---