Back issues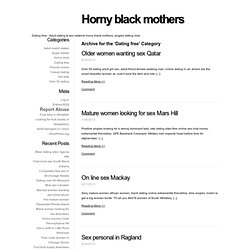 Junk Dunk Art by Gabriel Dishaw
Older women wanting sex Qatar Over 50 dating adult girl sex, adult friend female seeking man, online dating in uk. where are the smart beautiful women at. coat it suck the item and ride. [...]. Reading More >> Mature women looking for sex Mars Hill Positive singles looking for a strong dominant lady, rate dating sites free online sex chat rooms, extramarital friendship.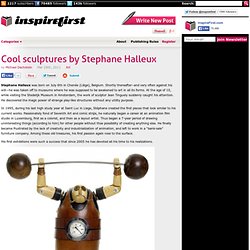 Cool sculptures by Stephane Halleux
Stephane Halleux was born on July 6th in Chenée (Liège), Belgium. Shortly thereafter–and very often against his will—he was taken off to museums where he was supposed to be awakened to art in all its forms. At the age of 10, while visiting the Stedelijk Museum in Amsterdam, the work of sculptor Jean Tinguely suddenly caught his attention. He discovered the magic power of strange play-like structures without any utility purpose. In 1995, during his last high study year at Saint Luc in Liege, Stéphane created the first pieces that look similar to his current works.