Principales marques
Bicycle
Site officiel Campagnolo - Composants Vélos de Route
Shimano France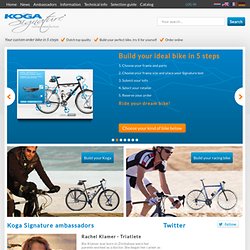 Koga Signature® - Koga Signature®... Custom Order Bicycles
This pioneering traveller from the Koga-Signature range will take you to the ends of the earth and back: from Canada to Australia, from India to Norway.
Expertly crafted bicycle frames. Carbon fiber, aluminum, steel and titanium custom framesets made in France | Cyfac
GmbH - welcome outdoors
tubus - Home
Professional Bike Tires - Page d'accueil
Continental Bicycle -
Whether it's Protection, RaceSport or Sport technology - our 29er range is completed!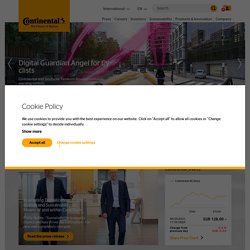 Carnac: Bienvenue
Selle Italia saddle - italian bicycle saddles
Selevhelmets - Home
LasHelmets.com - Official website
Look Cycle - Pédales automatiques et vélos carbone
XLC : x-cellent Components
WOOdman Components 2011 Road & x country freeride Mountain bikes
BBB Composants et accessoires pour cycles Route VTT Ville
Produzione mountain bike e biciclette in carbonio - TORPADO - La leggenda vive
Cadres monocoques carbone et vélos complets montés à la carte - CKT FR
Top quality bicycle components
FULCRUM Wheels - Road and Offroad bike wheels
Mavic est un fabricant français de systèmes pour le vélo et d'équipements pour le cycliste haut-de-gamme.
Northwave