Programming
Data helps me generate more revenue. $57,980 AverageLifetimeValue 30% Revenue Growthin Asia 1,200 New Customers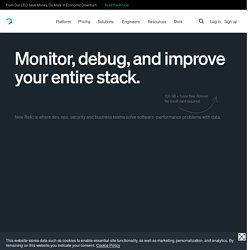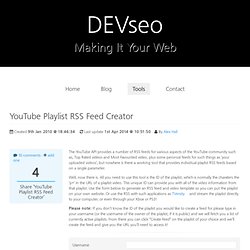 Youtube Playlist Rss Feed Creator :: Website Development and SEO
The YouTube API provides a number of RSS feeds for various aspects of the YouTube community such as, Top Rated videos and Most Favourited video, plus some peronsal feeds for such things as 'your uploaded videos', but nowhere is there a working tool that provides individual playlist RSS feeds based on a single parameter. Well, now there is. All you need to use this tool is the ID of the playlist, which is normally the charaters the 'p=' in the URL of a playlist video.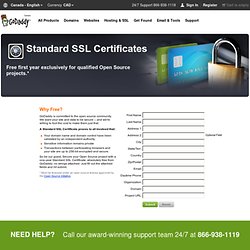 SSL Certificate | Free Open Source Certificates for Developers
Why Free? GoDaddy is committed to the open source community. We want your site and data to be secure -- and we're willing to foot the cost to make them just that. A Standard SSL Certificate proves to all involved that: Your domain name and domain control have been validated by an independent authority.Sensitive information remains privateTransactions between participating browsers and your site are up to 256-bit encrypted and secure. So be our guest.
Dashboard
PDF to HTML Online Converter
These tools alerts the users to the presence of Malcode in a Website or a Webpage. Some of the tools provide vulnerability assessment and help secure websites against hackers. Free Website Security Check Tools – Online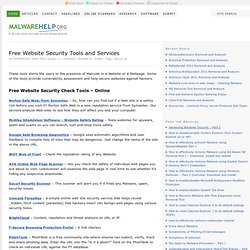 How to check Websites for Malware – online tools and Downloads
From blogging to log analysis and search engine optimisation (SEO) people are looking for scripts that can parse web pages and RSS feeds from other websites - to see where their traffic is coming from among other things. Parsing your own HTML should be no problem - assuming that you use consistent formatting - but once you set your sights at parsing other people's HTML the frustration really sets in. This page presents some regular expressions and a commentary that will hopefully point you in the right direction.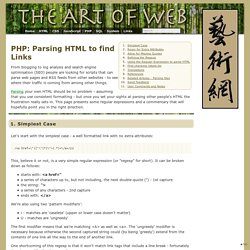 Parsing HTML to find Links < PHP
Testing fonts within font dragr, while useful, won't give the full look and feel of testing it on your own site. That's where the font dragr bookmarklet comes in handy. The bookmarklet allows you to test any font from your file system or any of the fonts found in the gallery. Same simple approach the web app has, with the added ability for testing on any website.