Link Building
404: Page Not Found. Periodically, pages go missing, assets get misplaced -- you should not be concerned.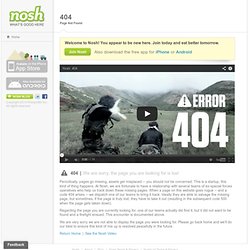 This is a startup, this kind of thing happens. At Nosh, we are fortunate to have a relationship with several teams of ex-special forces operatives who help us track down these missing pages. When a page on this website goes rogue -- and a code 404 arises -- we dispatch one of our teams to bring it back. Guest Blogging Strategies - Whiteboard Friday. Guest blogging can be a great way to help build up your brand, earn recognition, and even get some great links back to your site.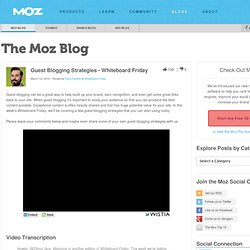 When guest blogging it's important to study your audience so that you can produce the best content possible. Exceptional content is often heavily shared and that has huge potential value for your site. In this week's Whiteboard Friday, we'll be covering a few guest blogging strategies that you can start using today. TopRank Best List of RSS Blog Directories to Submit Your Blog and Feed. Home About Resources Archives Subscribe Consulting Contact Online Marketing Blog Home Optimize Subscribe Content Marketing Social Media SEO Interviews More » RSS – Blog Directories Below is a list of the submission urls for RSS and blog directories that you can submit your blog or RSS feed to.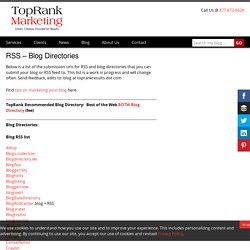 SEO Guide to Creating Viral Linkbait and Infographics - Distilled. SEO Link Analysis Pitfalls - Whiteboard Friday. Ontolo Link Building Services.
---