Video
How to build a Drupal photo-sharing website
14:52 by CinemaSins (3/31/14) 1,231 views We've heard your cries, and finally decided to go back to the Twilight series, and now we remember why we stayed away for so long. We found some sins... thought we'd share them. 202:20 by GorillaNation (3/24/14) 23,107 views A spelling bee loser sets out to exact revenge by finding a loophole and attempting to win as an adult. 313:09 by CinemaSins (3/20/14) 0 views You asked for it, and it was basically the biggest box office movie of 2013, so... here are all the sins in The Hunger Games: Catching Fire. Try to remember the books do not f*cking matter. Thank you, come again. 402:34 by CNET (3/4/14) 1 views CNET's Dan Graziano shares with you tips and tricks for Google's latest flagship smartphone. 515:48 by Node (2/7/14) 13,336 views It's our latest attempt to survive in the post-apocalyptic kill-or-be-killed world of DayZ.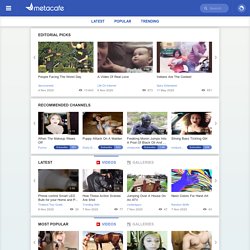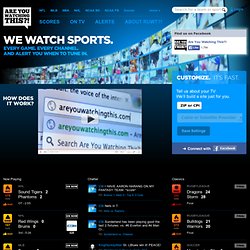 Are You Watching This?! Login Find us on Facebook Now Playing Chatter 236 I HAVE AARON HARANG ON MY FANTASY TEAM.
How To Make A Bridesmaid Paper Flower Hair Accessory Make your wedding budget go further by making your own beautiful paper flower hairpieces for your bridesmaids. In this e... Digital Photography Tips: Exposure, Shutter Speed And Aperture These digital photography tips give you a guide to the exposure, shutter speed and aperture of your digital camera.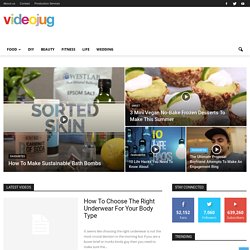 videobb - Free Video Hosting - Your #1 Video Site
YouTube