Giving Back
The Art of Living Foundation - Yoga | Meditation | Sudarshan Kriya | World Peace | Stress-Relief | Sri Sri Ravi Shankar
WWF - Local to Global Environmental Conservation
Gifts That Give More™
The Earth's forests are under assault on a tremendous scale with approximately 30,000 square miles disappearing each year. It is estimated that all the Earth's rain forests could be gone within 100 years at the current rate of deforestation resulting in habitat loss for millions of species.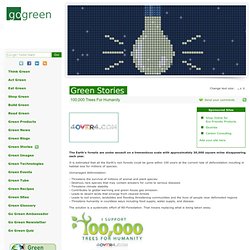 100,000 Trees For Humanity
Go Green Members Program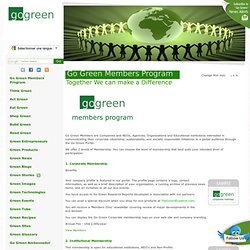 Go Green Members are Companies and NGOs, Agencies, Organisations and Educational institutions interested in communicating their corporate citizenship, sustainability, and socially responsible initiatives to a global audience through the Go Green Portal. We offer 2 levels of Membership.
Home Page
Evergreen - Home
Rainforest Rescue - Protecting Rainforests Forever