Heavy Rain
Games: Heavy Rain Aims to Liberate Game Controls | Magazine
David Cage, cofounder of the French development studio Quantic Dream, thinks the standard control scheme used in games is a straitjacket.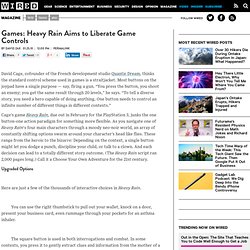 by David Zax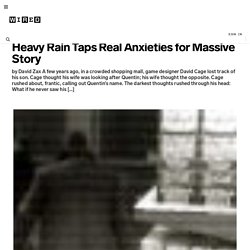 Heavy Rain Taps Real Anxieties for Massive Story | GameLife | Wi
HEAVY RAIN : En quête d'hauteur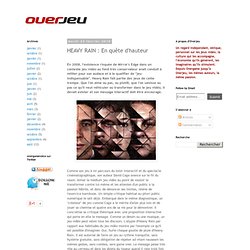 Comme son jeu à mi parcours du loisir interactif et du spectacle cinématographique, son auteur David Cage avance sur le fil du rasoir.
Heavy Rain - Official E3 Trailer [HD]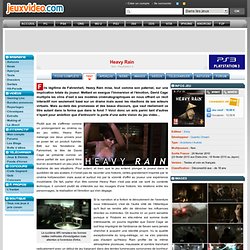 Fils légitime de Fahrenheit, Heavy Rain mise, tout comme son paternel, sur une implication totale du joueur. Mettant en exergue l'immersion et l'émotion, David Cage multiplie les clins d'oeil à ses modèles cinématographiques en nous offrant un récit interactif non seulement basé sur un drame mais aussi les réactions de ses acteurs virtuels.
Test de Heavy Rain sur Playstation 3