Scientists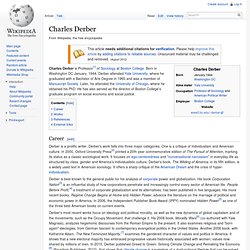 Charles Derber is Professor[1] of Sociology at Boston College. Born in Washington DC January, 1944, Derber attended Yale University, where he graduated with a Bachelor of Arts Degree in 1965 and was a member of Manuscript Society.
Charles Derber
Dan Ariely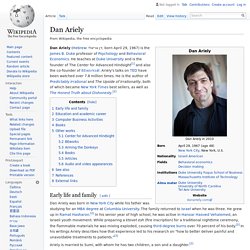 Early life and family[edit] Dan Ariely was born in New York City while his father was studying for an MBA degree at Columbia University. The family returned to Israel when he was three.
Benjamin Zablocki
Benjamin Zablocki (born January 19, 1941) is an American professor of sociology at Rutgers University where he teaches sociology of religion and social psychology. He has published widely on the subject of charismatic religious movements, cults, and brainwashing. Academic career[edit]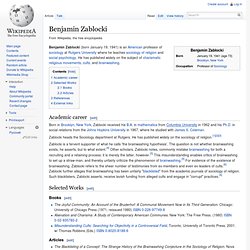 Rafał Ohme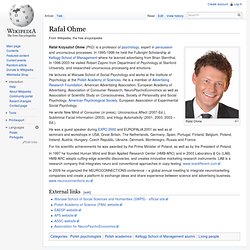 Rafal Ohme Rafał Krzysztof Ohme (PhD) is a professor of psychology, expert in persuasion and unconscious processes. In 1995-1996 he held the Fulbright Scholarship at Kellogg School of Management where he learned advertising from Brian Sternthal.
Barbara Ehrenreich (/ˈɛrɨnraɪk/;[1] born August 26, 1941) is an American feminist, democratic socialist, and political activist who describes herself as "a myth buster by trade",[2] and has been called "a veteran muckraker" by The New Yorker.[3] During the 1980s and early 1990s she was a prominent figure in the Democratic Socialists of America.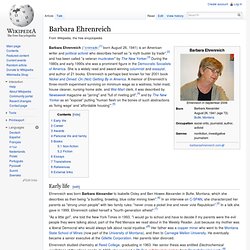 Barbara Ehrenreich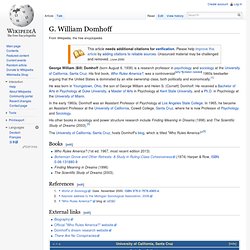 George William (Bill) Domhoff (born August 6, 1936) is a research professor in psychology and sociology at the University of California, Santa Cruz. His first book, Who Rules America?
G. William Domhoff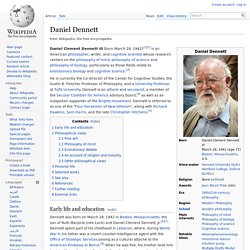 Daniel Clement "Dan" Dennett III (born March 28, 1942)[1][2] is an American philosopher, writer and cognitive scientist whose research centers on the philosophy of mind, philosophy of science and philosophy of biology, particularly as those fields relate to evolutionary biology and cognitive science.[3]
Mark Schaller is a psychological scientist who has made many contributions to the study of human psychology, particularly in areas of social cognition, stereotyping, evolutionary psychology, and cultural psychology.
Mark Schaller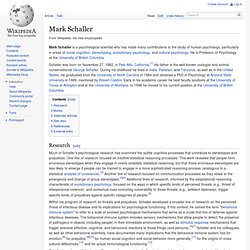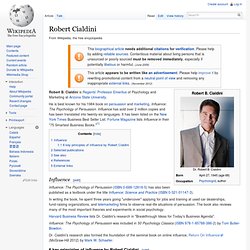 Robert B. Cialdini is Regents' Professor Emeritus of Psychology and Marketing at Arizona State University. He is best known for his 1984 book on persuasion and marketing, Influence: The Psychology of Persuasion.
Jerry Alan Fodor (/ˈfoʊdər/; born 1935) is an American philosopher and cognitive scientist.