Scientists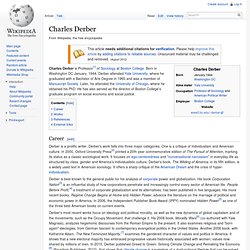 Charles Derber is Professor [ 1 ] of Sociology at Boston College . Born in Washington DC January, 1944, Derber attended Yale University , where he graduated with a Bachelor of Arts Degree in 1965 and was a member of Manuscript Society .
Charles Derber
Dan Ariely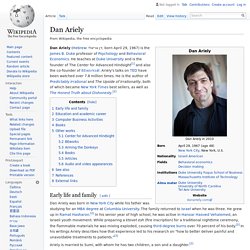 Dan Ariely (born April 29, 1967) is an Israeli American professor of psychology and behavioral economics . [ 1 ] He teaches at Duke University and is the founder of The Center for Advanced Hindsight. [ 2 ] Ariely's talks on TED have been watched 2.8 million times. He is the author of Predictably Irrational and The Upside of Irrationality , both of which became New York Times best sellers, as well as The Honest Truth about Dishonesty . [ 3 ] [ edit ] Early life and family
Benjamin Zablocki
Benjamin Zablocki (born January 19, 1941) is an American professor of sociology at Rutgers University where he teaches sociology of religion and social psychology . He has published widely on the subject of charismatic religious movements , cults , and brainwashing . [ edit ] Academic career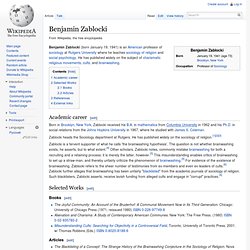 Rafał Ohme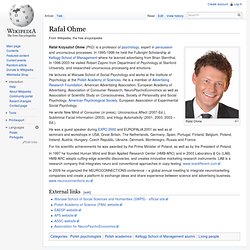 Rafal Ohme Rafał Krzysztof Ohme (PhD) is a professor of psychology , expert in persuasion and unconscious processes. In 1995-1996 he held the Fulbright Scholarship at Kellogg School of Management where he learned advertising from Brian Sternthal.
Barbara Ehrenreich ( pron.: / ˈ ɛr ɨ n r aɪ k / ; [ 1 ] born August 26, 1941) is an American feminist , democratic socialist , and political activist who describes herself as "a myth buster by trade", [ 2 ] and has been called "a veteran muckraker " by The New Yorker . [ 3 ] During the 1980s and early 1990s she was a prominent figure in the Democratic Socialists of America .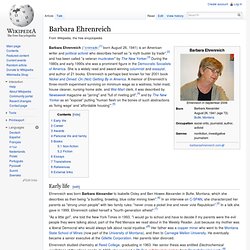 Barbara Ehrenreich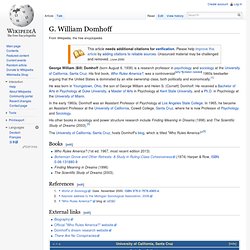 George William ( Bill ) Domhoff (born August 6, 1936) is a research professor in psychology and sociology at the University of California, Santa Cruz . His first book, Who Rules America?
G. William Domhoff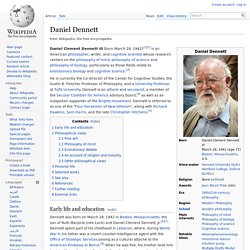 Daniel Clement " Dan " Dennett III (born March 28, 1942) [ 1 ] [ 2 ] is an American philosopher , writer and cognitive scientist whose research centers on the philosophy of mind , philosophy of science and philosophy of biology , particularly as those fields relate to evolutionary biology and cognitive science . [ 3 ]
Mark Schaller is a psychological scientist who has made many contributions to the study of human psychology, particularly in areas of social cognition , stereotyping , evolutionary psychology , and cultural psychology .
Mark Schaller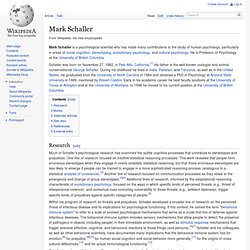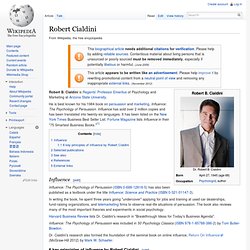 Robert B. Cialdini is Regents' Professor Emeritus of Psychology and Marketing at Arizona State University . He is best known for his book on persuasion and marketing , Influence: The Psychology of Persuasion .
Jerry Alan Fodor (born 1935) is an American philosopher and cognitive scientist .