Mystics
Benny Hinn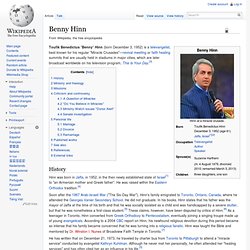 Toufik Benedictus "Benny" Hinn (born December 3, 1952) is a televangelist, best known for his regular "Miracle Crusades"—revival meeting or faith healing summits that are usually held in stadiums in major cities, which are later broadcast worldwide on his television program, This Is Your Day.[3]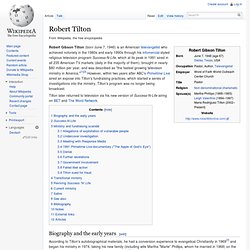 Robert Tilton
Robert Gibson Tilton (born June 7, 1946) is an American televangelist who achieved notoriety in the 1980s and early 1990s through his infomercial-styled religious television program Success-N-Life, which at its peak in 1991 aired in all 235 American TV markets (daily in the majority of them), brought in nearly $80 million per year, and was described as "the fastest growing television ministry in America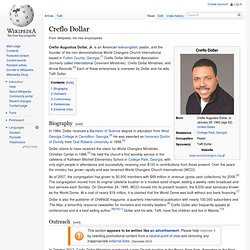 Creflo Augustus Dollar, Jr. is a televangelist, pastor, and the founder of the non-denominational World Changers Church International based in Fulton County, Georgia.[1] Creflo Dollar Ministerial Association (formerly called International Covenant Ministries), Creflo Dollar Ministries, and Arrow Records.[2] Each of these enterprises is overseen by Dollar and his wife, Taffi Dollar. Biography[edit]
Creflo Dollar
Paul Crouch
Paul Franklin Crouch (March 30, 1934 – November 30, 2013) was an American religious broadcaster who, along with his wife Jan, co-founded the Trinity Broadcasting Network (TBN).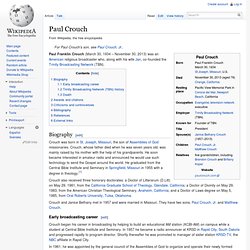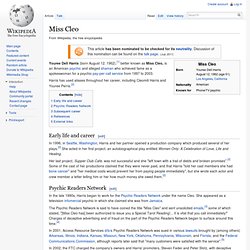 Youree Dell Harris (born August 12, 1962),[1] better known as Miss Cleo, is an American psychic and alleged shaman who achieved fame as a spokeswoman for a psychic pay-per-call service from 1997 to 2003. Harris has used aliases throughout her career, including Cleomili Harris and Youree Perris.[2]
Miss Cleo
Rhonda Byrne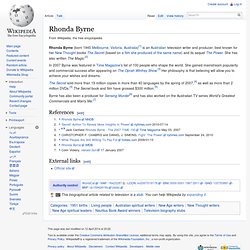 In 2007 Byrne was featured in Time Magazine's list of 100 people who shape the world.
Pat Robertson
Marion Gordon "Pat" Robertson (born March 22, 1930)[1] is an American media mogul, executive chairman, and a former Southern Baptist minister, who generally supports conservative Christian ideals.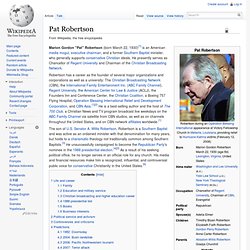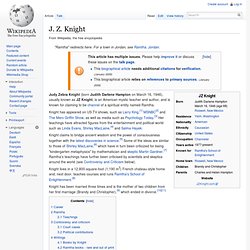 Judy Zebra Knight (born Judith Darlene Hampton on March 16, 1946), usually known as JZ Knight, is an American mystic teacher and author, and is known for claiming to be channel of a spiritual entity named Ramtha.
J. Z. Knight