PHOTO
Gaël Turpo Photography - Home
gaël bonnefon - site officiel
La mairie de New York met en ligne un trésor de photographies
index daniel challe
Janol Apin photographe.
Richard Mosse | Photography
Main : thomasboivin photography
L'actualité de la photo, du reportage et du multimédia, par Antonin Sabot | Reportage et Photo
Galerie VU
Glwadys LE MOULNIER
Remembering Chris Hondros - Photo Journal
By WSJ Staff Chris Hondros, a photographer killed in Libya Wednesday, believed in the impact of images and the importance of sticking with a subject. Read more about Chris and his front line career here . All photographs (except the first) are by Chris Hondros/Getty Images.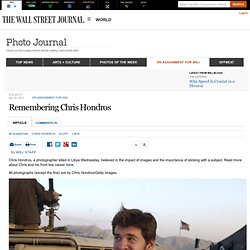 Parting Glance: Colleagues and Friends Remember Chris Hondros
Conjure a combat photographer in your mind's eye — fatigues, a whiskey flask and a fondness for rude pastimes. Now discard the cliché and conjure Chris Hondros of Getty Images instead. A tweed blazer with elbow patches.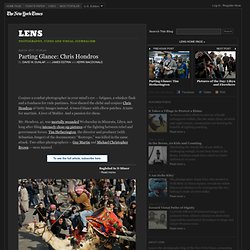 Gustave Le Gray
Fondation Henri Cartier-Bresson
• Pour préserver et garantir l'indépendance d'une œuvre dans un esprit de vie. • Pour conserver en France un patrimoine exceptionnel qui sera inaliénable. • Pour montrer au public par le biais d'expositions, les "trésors" du fonds ou l'œuvre d'autres photographes voire de peintres, de sculpteurs, de dessinateurs. C'est là la grande originalité de cette fondation. • Pour permettre aux chercheurs plus de facilité dans leurs études grâce à un long et sérieux travail d'inventaire sur le fonds. • Pour soutenir la création en décernant, tous les deux ans, le prix HCB attribué par un jury international.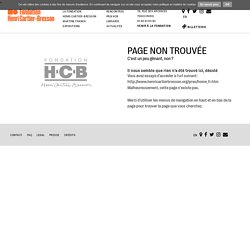 Collectif Essenci'Elles