Psicología
WHAT YOU ARE ABOUT TO READ IN THE NEXT PARAGRAPH IS COMMONLY BELIEVED, BUT NOT TRUE – You read by recognizing the shapes of words and groups of words.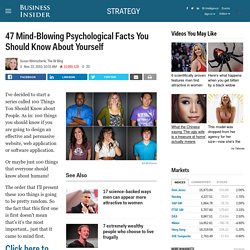 Learn More While You Sleep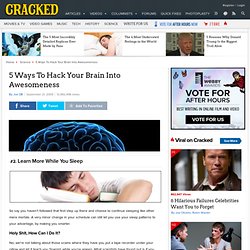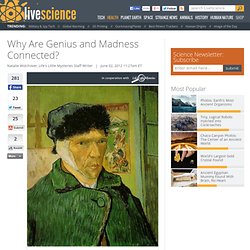 Many of history's most celebrated creative geniuses were mentally ill, from renowned artists Vincent van Gogh and Frida Kahlo to literary giants Virginia Woolf and Edgar Allan Poe.
Why Are Genius and Madness Connected?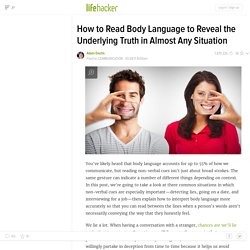 You've likely heard that body language accounts for up to 55% of how we communicate, but reading non-verbal cues isn't just about broad strokes. The same gesture can indicate a number of different things depending on context.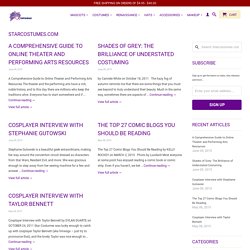 The Creepy Origins of the Best Horror Movie Bad Guys — CosBlog!
They might keep us up at night, but there's something about horror movie bad guys that capture our imagination. Whether it's their grotesque appearances, their sinister personalities, or the bloodshed and gore that follow in their wake, we just can't stop watching them. As we follow them with both terror and delight, we often ask ourselves — "How did this maniac come to be?"
Bradfords "101 Ways to Make Love Without Doing It"
This brochure was created by Lydia P. Smith, Graduate Assistant/Health Educator, Student Health Services, University of Pittsburgh at Bradford, Bradford, PA 16701, 1995. Latest revision: March 1997. Input was obtained from the Residence Life Staff, Theta Siga Delta Sorority, and students who participated in Smart Sex for Men and Women. Other resources for this brochure include "101 Ways to Make Love Without Doin' It" by ETR Associates, and "101 Ways to Make Love Without Doing It" by A.P. Beutel Health Education Center of Texas A&M University.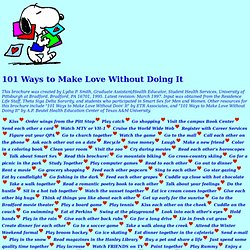 10 Strange Facts About Dreams : Askipedia.com