Psicología
47 Mind-Blowing Psychology-Proven Facts You Should Know About Yourself
WHAT YOU ARE ABOUT TO READ IN THE NEXT PARAGRAPH IS COMMONLY BELIEVED, BUT NOT TRUE – You read by recognizing the shapes of words and groups of words.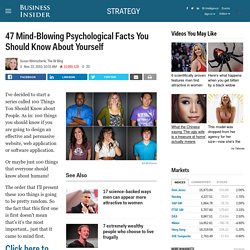 Learn More While You Sleep
5 Ways To Hack Your Brain Into Awesomeness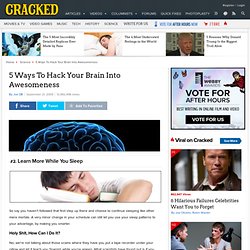 The Fun Theory - StumbleUpon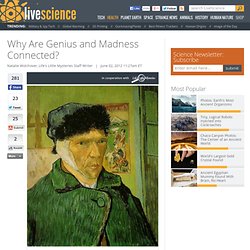 Many of history's most celebrated creative geniuses were mentally ill, from renowned artists Vincent van Gogh and Frida Kahlo to literary giants Virginia Woolf and Edgar Allan Poe.
Why Are Genius and Madness Connected?
How to Read Body Language to Reveal the Underlying Truth in Almost Any Situation
Bradfords "101 Ways to Make Love Without Doing It"
This brochure was created by Lydia P. Smith, Graduate Assistant/Health Educator, Student Health Services, University of Pittsburgh at Bradford, Bradford, PA 16701, 1995. Latest revision: March 1997. Input was obtained from the Residence Life Staff, Theta Siga Delta Sorority, and students who participated in Smart Sex for Men and Women. Other resources for this brochure include "101 Ways to Make Love Without Doin' It" by ETR Associates, and "101 Ways to Make Love Without Doing It" by A.P. Beutel Health Education Center of Texas A&M University.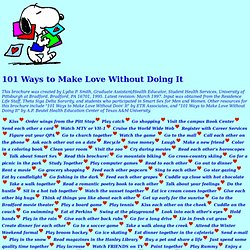 10 Strange Facts About Dreams : Askipedia.com