Html
Decoder
Web design Q&A - Doctype. Guide to CSS support in email clients - Articles & Tips - Ca. 19 September 2013 Added support for @font-face, @media and HTML 5 media tags in email clients, as well as email-relevant CSS properties.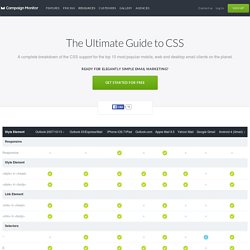 We re-tested all webmail clients and the latest versions of existing clients. Dragon Labs | The Ultimate Tabbed Menu. A synergistic synthesis of modern web technology to attempt to create the Ultimate Tabbed Menus – for users of all skill levels.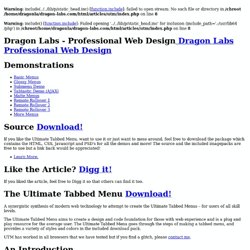 The Ultimate Tabbed Menu aims to create a design and code foundation for those with web experience and is a plug and play resource for the average user. The Ultimate Tabbed Menu goes through the steps of making a tabbed menu, and provides a variety of styles and colors in the included download pack. UTM has worked in all browsers that we have tested but if you find a glitch, please contact me . Tabbed menus can be seen all over the internet. They're great!
---