Business
BungeeConnect is a new Eclipse-based application development framework for Java programmers who want to build mobile applications for the leading (iOS, Android, Windows 8, etc.) mobile platforms. It enables them to build applications in Java code (POJO) that run natively on all Bungee-supported platforms, from a single Java code base. Additionally, BungeeConnect automates the connection to data through any back-end service MBaaS (e.g.
Bungee Labs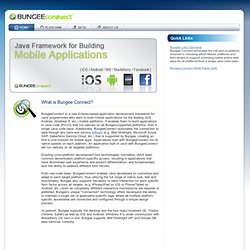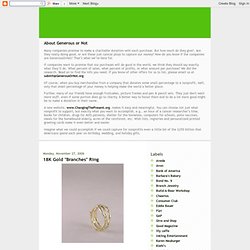 Working for ChangeEvery time a customer uses one of Working Assets' donation-linked services (Long Distance, Wireless and Credit Card), the company donates a portion of the charges to nonprofit groups working to build a world that is more just, humane, and environmentally sustainable. To date, over $50 million has been raised for progressive causes. The company also serves as a strong political force, dedicated to giving its customers the opportunity to speak out on critical public issues through its Web site and monthly phone bill.Since 1985, Working Assets has generated over $50 million for progressive nonprofits, including Greenpeace, Doctors Without Borders, Planned Parenthood, Amnesty International and Project Vote, among many others. Each year Working Assets supports nonprofit groups in five categories: Economic & Social Justice, Environment, Civil Rights, Peace & International Freedom and Education & Freedom of Expression.
Generous or Not
52 Reviews » Getting Things Done, Resource Edition
Office for Mac 2011 Download Even though new releases of Ms Office are really not the news-worthy events of past years, you could have heard that Office 2013 was formally revealed on January 29, 2013. The upgraded launch of Office 365 occured by the end of February. These latest variations represent a big change in how exactly we are able to consume Microsoft Office primarily due to the move to the cloud (also referred to as cloud computing). The cloud is much like document safe-keeping in the sky. But it's additionally a way that programs may be delivered to you without automatically installing them on your computer.